Carmelo Anthony addresses his haters in new Foot Locker spot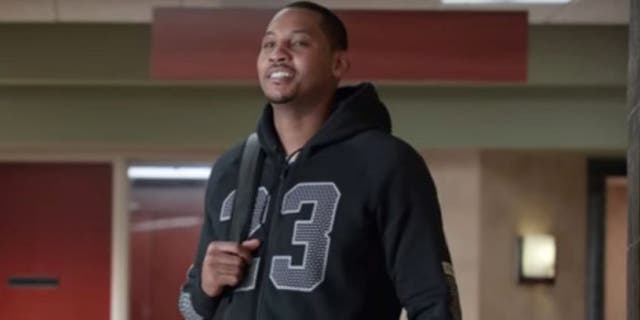 NEW YORK -- Carmelo Anthony has accomplished plenty during his basketball career, but there has always been a fair amount of criticism thrown his way by the game's casual fans for not achieving even more to cement his place in history.
This was the topic of Foot Locker's hilarious new spot featuring Anthony as part of its Week of Greatness campaign, where a couple of younger fans downplayed Carmelo's accomplishments every chance they got.
Professional athletes aren't always so quick to address the public perception in this way, but for Anthony, it was an easy decision.
"First of all, it was just the kind of rapport that I have with Foot Locker as a whole," he said at an event in Manhattan on Tuesday. "I feel comfortable working with them.
It's funny, I feel like what's going on and kind of how society is today, everything's so serious. So to be able to poke fun at myself and just bring it back to that situation felt pretty good."
Anthony mentions the fact that he's a nine-time All-Star, has won a national championship at the college level, and has three Olympic gold medals -- none of which impressed the two jokers in the commercial. But with so many other athletes, from Tom Brady, to James Harden to D'Angelo Russell all laughing at themselves similarly, Anthony had no problem not taking things too seriously.
"If Tom Brady and Tim Duncan and Mike Tyson can poke fun at themselves, then why not Melo?" he said.