Carl Edwards wins pole for second race of the Chase at Loudon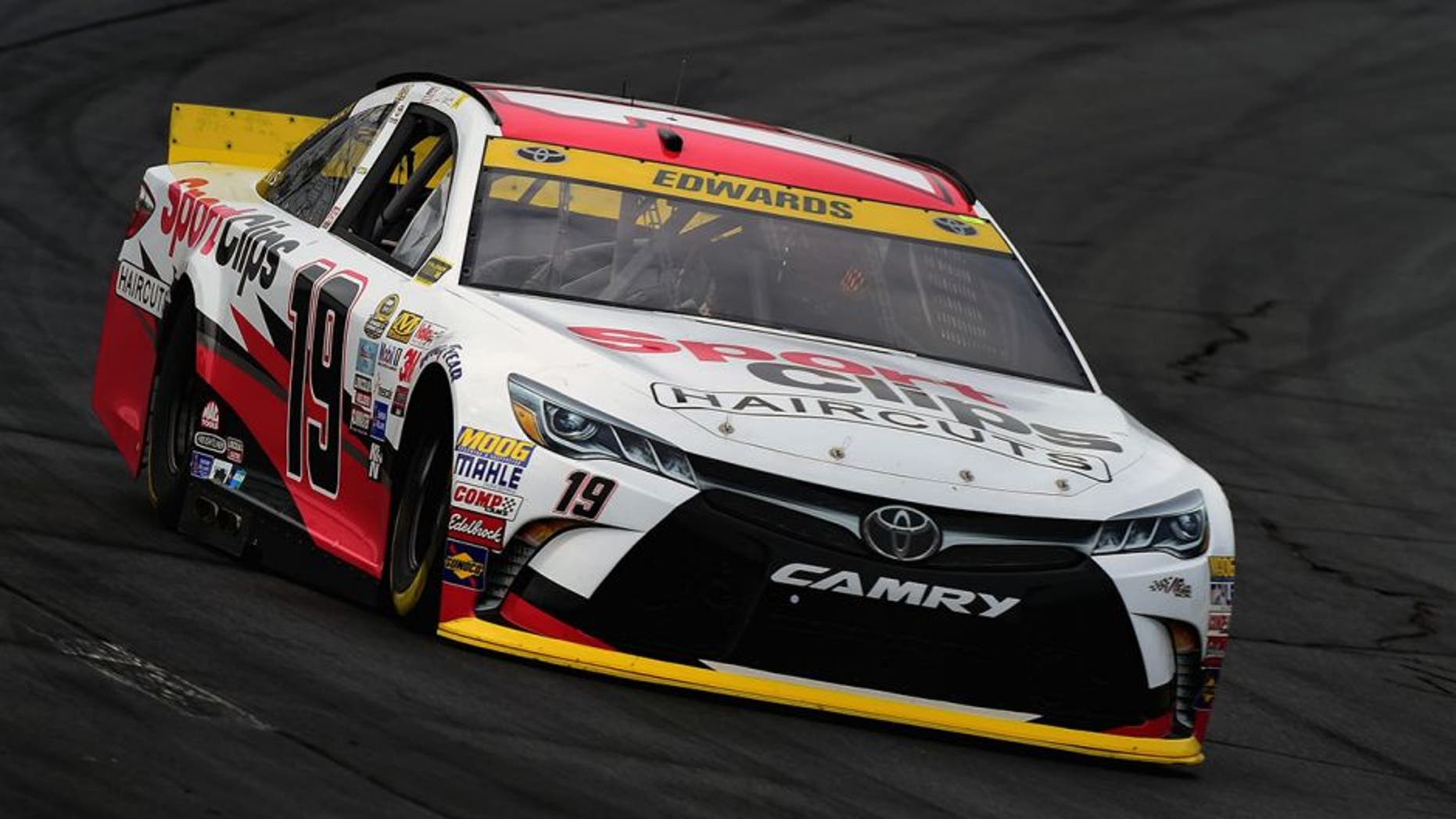 Carl Edwards might be a Missouri native, but he sure seems to love New England these days.
Late Friday afternoon, Edwards won the pole for Sunday's Sylvania 300 at New Hampshire Motor Speedway, giving him a season sweep of the top starting spots in the two races at the Granite State track.
Edwards, who was also fastest earlier in the day's lone practice round at NHMS, wheeled his Joe Gibbs Racing Toyota to a best lap of 137.980 miles per hour, good enough to earn his 16th career pole in 401 NASCAR Sprint Cup Series starts.
"We got a great start to the Chase and we're just keeping that rolling," said Edwards. "We knew qualifying was important so we worked on it a lot today. The guys have been working really hard. The cars are good. ... It's cool. I'm starting to really enjoy coming to New Hampshire."
Qualifying behind Edwards were the Stewart-Haas Racing Chevrolets of Kevin Harvick and Kurt Busch, with Brad Keselowski fourth in the first of the Team Penske Fords. Six-time series champion Jimmie Johnson completed the top five.
Harvick, who last year won his first series title and this year set a regular season points record, finished 42nd last week at Chicagoland Speedway. A good starting spot might well help him get the win he needs to keep his title defense alive. He missed the pole by just 0.027 seconds.
"Everybody's done a great job," said Harvick. "I feel like I left it (the pole) down in (Turns) 1 and 2 down there. Just probably not aggressive. It's a fine line of being really aggressive and going for it and not getting enough. So, the lesser of two evils is usually not getting enough and I just didn't get enough down there."
The Sylvania 300 is the second of three races in the Challenger Round of the Chase for the NASCAR Sprint Cup. After next week's race at Dover International Speedway, the bottom four drivers will be eliminated from title contention, leaving only 12 to advance to the Contender Round.
Ten of the top 12 qualifiers are Chase drivers, with only Kyle Larson in sixth and 12th-place Kasey Kahne crashing the party.
Surprisingly, perhaps, the dominant Joe Gibbs Racing squadron only put two of its four cars in the final round at NHMS. While Edwards won the pole and Denny Hamlin was seventh, Matt Kenseth qualified 13th, four positions ahead of teammate Kyle Busch, who won the July race here.
"I thought I got everything I could out of it, but we just didn't have quite enough speed," said Kenseth, the current points leader ahead of all three of his teammates.
The only one of the 16 Chase drivers to not advance to Round 2 of the three-session time trials was Clint Bowyer, who will start 26th on Sunday. Also failing to make it out of the first round was three-time Cup champion Tony Stewart, who qualified 27th.
Ryan Preece and B.J. McLeod each qualified for their first Sprint Cup race, while Travis Kvapil was the lone DNQ.