Caps make deal for defenseman, land Wideman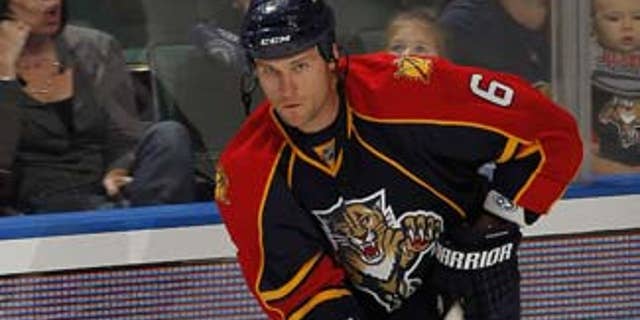 NEWYou can now listen to Fox News articles!
The Washington Capitals have made another addition to their defense corps, picking up Dennis Wideman from the Florida Panthers for a third-round pick in the 2011 Entry Draft and prospect Jake Hauswirth.
Wideman has 9 goals and 33 points in 61 games for the Panthers this season. He is a minus-26 this season, but was a plus-32 in 2008-09 with the Boston Bruins. He has one more season left on his contract that carries a $3,937,500 cap hit. He will make $4.5 million next in 2011-12.
The Capitals added defenseman Scott Hannan from Colorado earlier this season for Tomas Fleischmann, but Tom Poti has missed 42 games this season because of reoccurring lower-body injuries and Mike Green has only played once since Feb. 12 after taking a puck to the ear. He left that one game early after a check from Rangers forward Derek Stepan.
With Green out the Capitals have been relying on rookie John Carlson to quarterback the power play next to Alex Ovechkin on the points. Washington had the No. 1 power play in the NHL last season and No. 2 in 2008-09, but has slumped to 25th this season at 16.3 percent.
Washington now has seven defenseman with one-way contracts for 2011-12 with Hannan as an unrestricted free agent and Karl Alzner has a restricted free agent. Those seven players count for $17.8575 milion against the salary cap.
Hauswirth was signed as an undrafted free agent before the 2009-10 season. The 23-year-old Hauswirth has 10 goals and 14 points in 37 games for South Carolina of the ECHL this season.
This is Florida's second trade Monday. Earlier in the morning, the club traded veteran forward Radek Dvorak and a fifth-round pick to Atlanta for forwards Niclas Bergfors and Patrick Rismiller.