Cam Newton reveals to high school football players why he dances in the end zone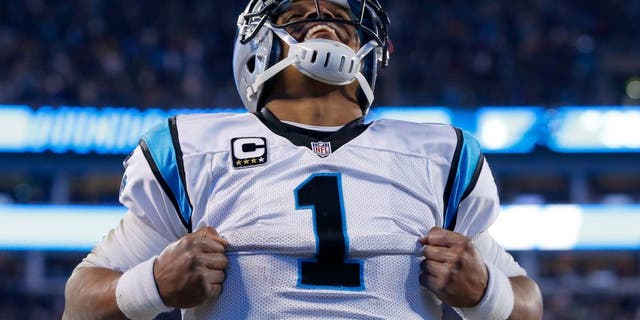 NEWYou can now listen to Fox News articles!
Cam Newton was arguably the most divisive figure in the NFL last year. It had nothing to do with how the Carolina Panthers star quarterback played but rather how he decided to celebrate.
Newton loved to show off his dance moves in the end zone at every turn, to the dismay of some old-school players and fans. But you couldn't argue with his production, throwing for 3,837 yards with 35 touchdowns and 10 interceptions.
Newton's play fueled the Panthers to a 15-1 regular season and a trip to the Super Bowl, where they were upset by the Broncos. But despite all the praise he received for his play, Newton garnered just as much criticism for a perceived lack of respect he showed to his opponents.
The 27-year-old quarterback set the record straight this week regarding why he's so flamboyant in the end zone. While speaking to a group of high school football players, the reigning NFL MVP said the dancing had more to do with his immense self-confidence than disrespecting the game.
"When you see me play, they see me dabbing, they see me dancing, they see me doing this and doing that. Why? Because I'm telling everybody on that field, 'I can do what I want to, when I want to do it,'" Newton said. "Is that disrespectful? No. That's all belief in myself."