Cam Newton goes deep with his baby's name -- Chosen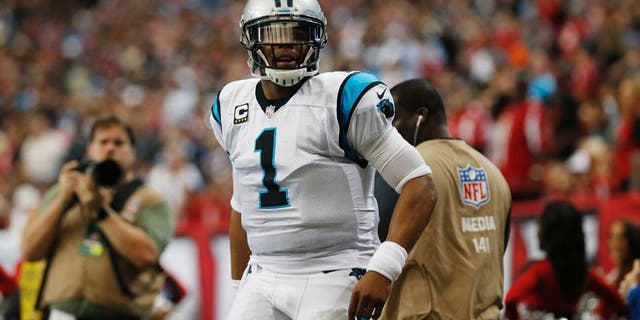 NEWYou can now listen to Fox News articles!
Cam Newton has revealed the name of his son, who was born on Christmas Eve. We'd say stop us if you've heard this one before, but we don't guess you know too many kids named Chosen.
Yes, Chosen Sebastian Newton (via the Charlotte Observer).
So we imagine this whole who's-on-first-thing happened when his teammates asked him the boy's name:
Hey, Cam, you have a name for the baby yet?
Yeah, man, it's Chosen.
Glad to hear you picked it. But what is it?
I told you, it's Chosen.
C'mon, Cam, just tell me the name!
My baby's name is Chosen!
Sort of writes itself, doesn't it?
We certainly hope that Chosen grows up to become pals with Kim Kardashian and Kanye West's daughter, North.