C.J. Leslie, Scott Wood help No. 25 NC State rout St. Bonaventure 92-73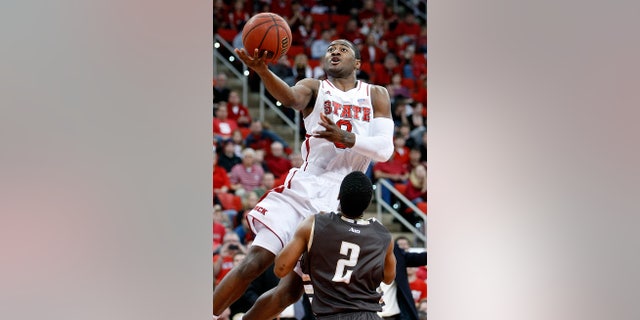 RALEIGH, N.C. – C.J. Leslie scored a career-high 33 points to lead No. 25 North Carolina State past St. Bonaventure 92-73 on Saturday.
Scott Wood added a season-best 23 points on 8-of-10 shooting and Lorenzo Brown had a season-high 11 assists for the Wolfpack (9-2).
The nation's most accurate shooting team shot 57 percent, never trailed and now heads into its weeklong holiday break on a five-game winning streak.
Eric Mosley had 18 points for the Bonnies (7-4). They were outscored 50-24 in the paint, shot just 40.6 percent, never got closer than 12 in the second half and had their two-game winning streak snapped.