Buzz: Something foul at Alcorn State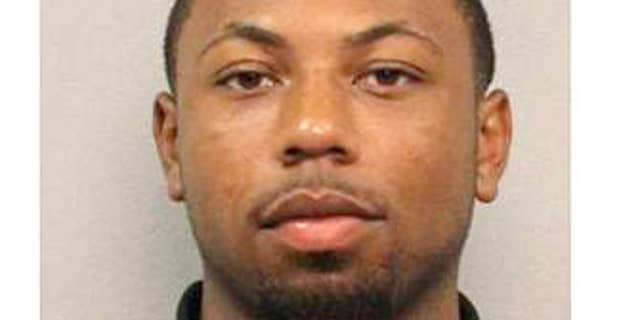 How do you explain to the 2,000-some odd women on your campus why a punt returner who's awaiting trial on five counts of rape has been invited to your school?
If you're Alcorn State, you don't.
This is the entirety of what Alcorn State president Christopher R. Brown II has to say about how former Vanderbilt wide receiver Jaborian "Tip" McKenzie -- one of four ex-Vandy players accused of raping an unconscious girl and filming the act (an event that has gotten national attention) -- wound up playing in a game for Alcorn State last Saturday before getting kicked off the team Thursday, after a series of media reports.
"Alcorn failed to sufficiently examine the allegations against McKenzie before allowing him to participate in our football program," Brown said via a prepared release on Thursday. "In an effort to provide educational opportunities to a Southwest Mississippi student, Alcorn State University made an error in judgment."
I contacted Clara Stamps, the Alcorn State associate president for marketing and communications on Friday, requesting an interview with Brown and suggesting that statement fell short of a plausible explanation for what happened. Beyond directing me to that statement, she offered no comment. Athletic director Dwayne White did not respond to an interview request.
McKenzie's attorney, Jodie Bell, could not immediately be reached for comment Friday, but McKenzie's bond amount was significantly lower -- $50,000 -- than the other three accused, suggesting he has been cooperating with the investigation.
Alcorn State doesn't want to seriously address this situation and, although it should, it doesn't have to. As a result, it will have to live with the perceptions people construct in their minds. In my mind, this looks like a school that was hoping nobody was paying attention.
It looks that way because as recently as two days ago, McKenzie was still on the Alcorn State roster. The alleged rape happened on June 23, the names of the accused were released to the public July 15, which is also the day Vanderbilt announced McKenzie and the three other accused players were dismissed from the team.
That story ran in virtually every major media outlet in the United States. It was reported Friday that suspended Vanderbilt wide receiver Chris Boyd has accepted a plea deal to misdemeanor attempted accessory after the fact, and will be placed on probation.
That is the situation that brought Tip McKenzie to Alcorn State, and the administration there doesn't see fit to explain why.
So what's your message to your female students, to your football team, to the country?
Oh, right: "It hasn't been a big issue here."