Bubba Wallace scores Super Late Model win at Bristol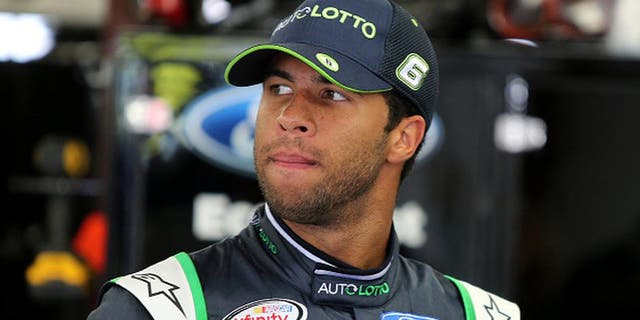 NASCAR XFINITY Series regular Bubba Wallace was the big winner in Sunday night's Short Track Nationals at Bristol Motor Speedway, where he captured the victory in the Super Late Model feature event.
Wallace started sixth in his No. 6 Ford, and led at the scheduled mid-race break on Lap 51. In the final 49-lap segment, Wallace was out front the entire way to win over Super Late Model regulars Jake Crum and Chandler Smith.
"It's good. This is the first time for me here in 11 tries," said Wallace. "It shows my track record here. This is a really cool event."
In other racing action on Sunday at BMS, Cole Williams took the Pro Late Model victory and Myatt Snider won the 100-lap Late Model Stock race.