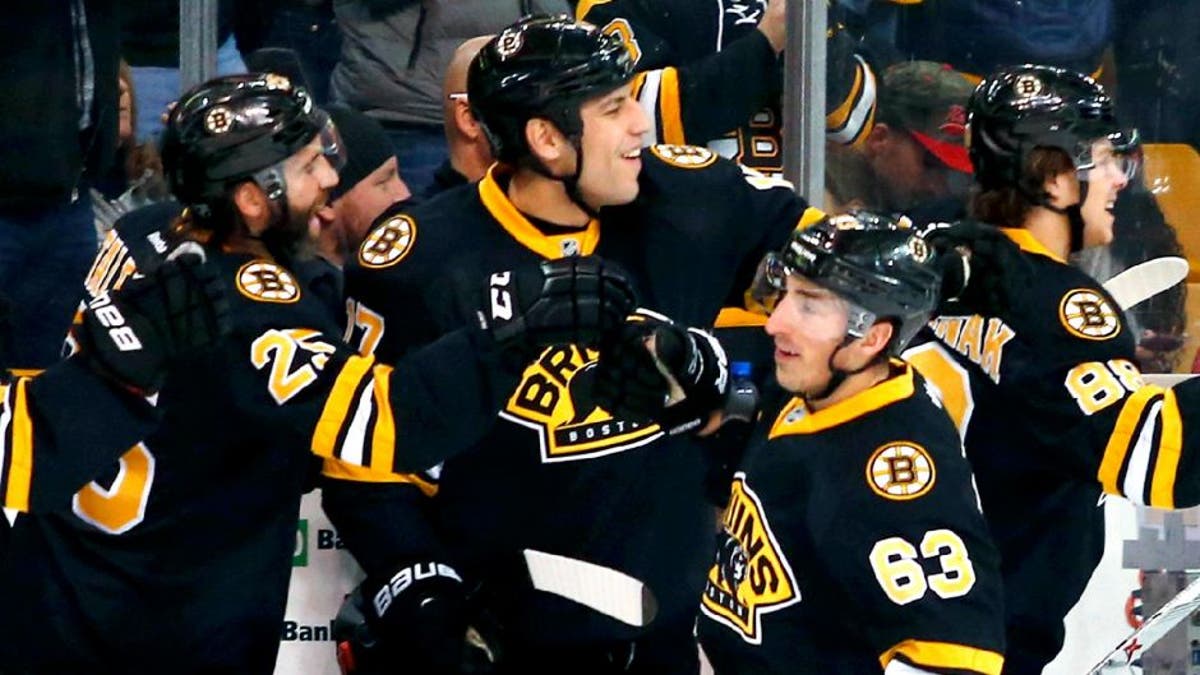 Bruins forward Max Talbot is a very fashionable man. He has been known to wear anything from a bow-tie to jean shorts, and he was once even named one of Philadelphia's best dressed residents while he was playing for the Flyers.
But apparently not everyone is a fan of Talbot's style. In one of the Bruins' #BearTracks Q&As, Bruins forward Ryan Spooner used one of three questions for Talbot to ask the Quebec native to explain his unconventional style.
Talbot quickly set the younger Spooner straight.
"Coming from you, Ryan, I saw you texted me about a month ago asking me if a red suit was something that you could pull off and I said, 'It's not what you wear, it's how you wear it,'" Talbot replied. "So take that with you and I'll take you shopping."
When Talbot isn't giving out fashion advice, he has been making the most of the time he gets to spend back home in Quebec. This summer marked the first time Talbot returned to the province as a member of the Boston Bruins, an unusual role considering the Bruins are the longtime arch-rivals of the Montreal Canadiens. But Talbot said the reception at home has not been so bad.
"It's surprising how many Bruins fans there are in the Quebec province and that's what I learned this summer," Talbot said in the video. "Yes, I get the odd jokes from Montreal fans, but I got a lot of love from Boston fans and that's what's cool about it. Hopefully my role here as a Quebecois playing for the Bruins will be to get even more fans, more Quebecois fans loving the Bruins."
(h/t Boston Bruins)