Brotherly love: John Harbaugh drops in on brother at Maryland-Michigan game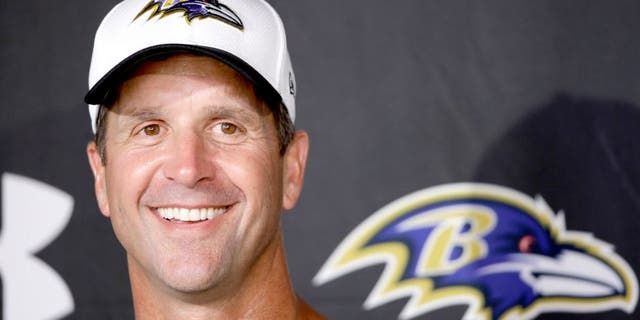 NEWYou can now listen to Fox News articles!
One of the perks of playing a Thursday night football game for an NFL coach? A little extra free time on the weekend.
Ravens coach John Harbaugh took advantage Saturday by making the short trip from Baltimore to College Park, Md., to watch join his brother, Jim, and nephew, Jay, on the Michigan sideline.
Jim Harbaugh, of course, is in his first season as head coach of the Wolverines while Jay coaches the tight ends.
The Ravens beat the Steelers 23-20 in overtime on Thursday night.