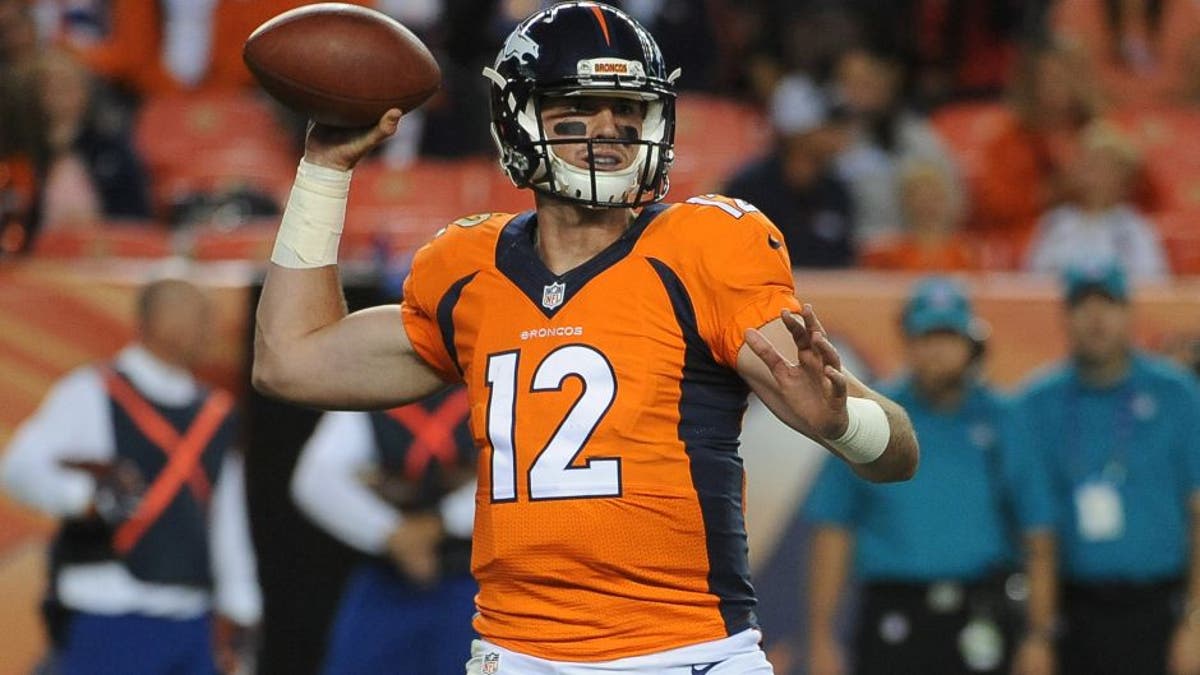 The Denver Broncos' 2016 quarterback saga has taken another turn, as rookie Paxton Lynch reportedly will make his first start Sunday against the Atlanta Falcons.
It's been a wild eight months since the Broncos' Super Bowl victory. Peyton Manning's retirement left the team looking for a QB, and after some preseason drama -- €" the audition for Mark Sanchez and failed trade for Colin Kaepernick -- €" the team settled on little-used backup Trevor Siemian as the starter.
Siemian responded by winning his first four starts, completing 67.3 percent of his passes for 824 yards and six touchdowns with three interceptions. However he was knocked out of last week's game against Tampa Bay with a shoulder injury and hasn't recovered sufficiently. That opened the door for the 22-year-old Lynch, who was a solid 14 of 24 for 170 and a TD in relief.
Now he gets a Week 5 showdown with the Falcons, NFL's hottest offense. Matt Ryan is completing 72.1 percent of his passes and averaging 368.3 yards per game. However, the Broncos defense has corralled Cam Newton, Andrew Luck, Andy Dalton and Jameis Winston, while the Falcons' defense has allowed 31 points per game.