Brian Kelly shows off the spoils of victory for Notre Dame (PHOTO)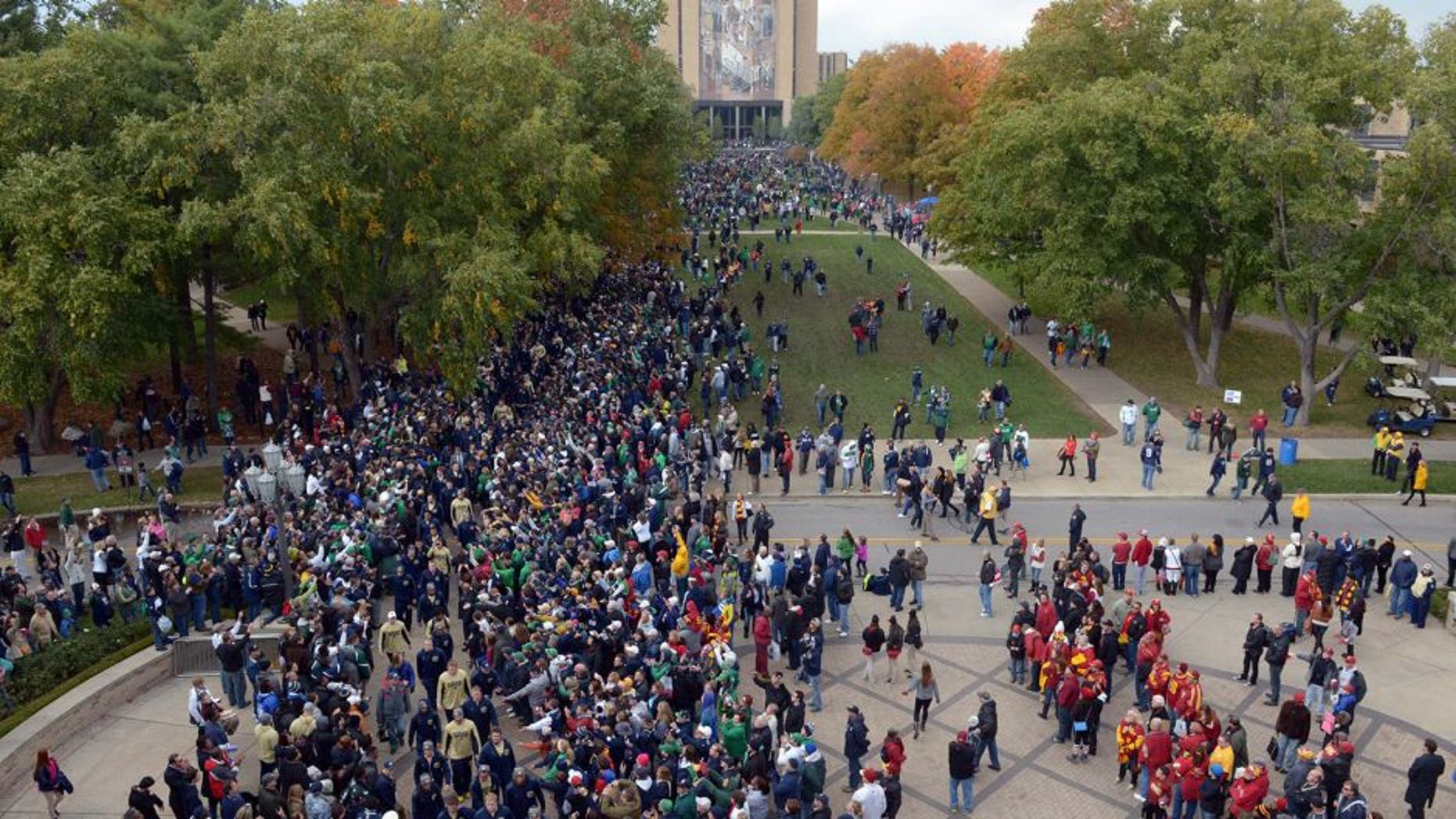 Fans have had a lot to celebrate against the Irish's rivals lately. Kirby Lee USA Today Sports
Notre Dame football coach Brian Kelly made no secret of his desire to get back the Jeweled Shillelagh, and the Fighting Irish did just that Saturday night by beating USC.
So of course Kelly made a point of showing it off as soon as he got the chance.
Oh yeah, with the other rivalry trophies, too.
Not a bad time to be in South Bend.
(H/T College Spun)