Brewers grounds crew struggles to capture a pigeon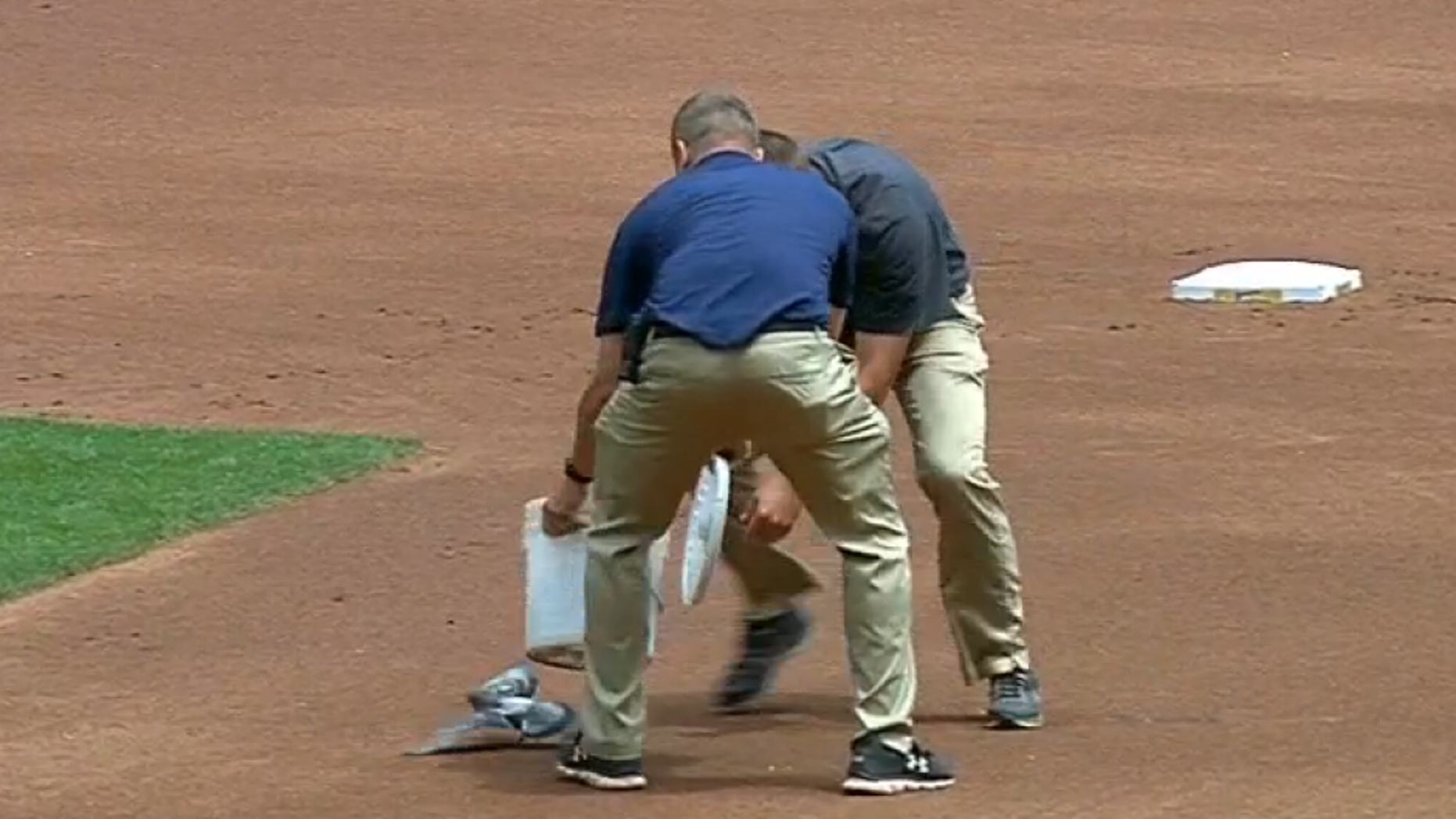 Working the baseball grounds requires much more than raking the infield and rolling out a tarp with NASCAR pit stop-like efficiency. On Sunday before a Cardinals-Brewers game, a pigeon put a couple crew members to work (watch above).

Tough day at the ballpark for that bird but it's better than ending with a Randy Johnson fastball.