Brewers acquisition Flores left in game by Mets, cries in the field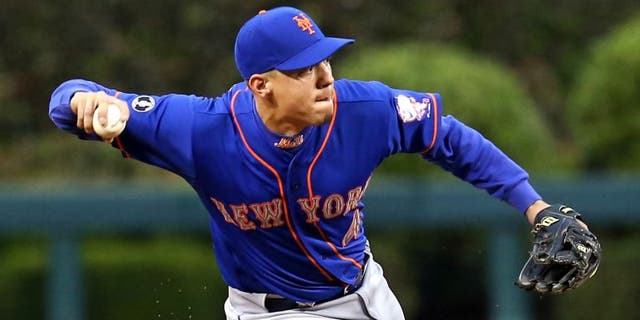 NEWYou can now listen to Fox News articles!
There is crying in baseball.
And you know what, the Milwaukee Brewers should love the passion shown by their newest acquisition, shortstop Wilmer Flores. In one of the more perplexing, and unfortunate, situations in baseball trade deadline history, a deal sending Brewers slugger Carlos Gomez to the New York Mets for Flores and Zack Wheeler had reached a point so close to completion that it had leaked to the media.
Typically, and pretty much always, teams pull a player when a trade is consummated. Not this time. The Mets left their shortstop in the game, a player who has been with the organization since it drafted him as a 16-year-old in 2007.
Flores obviously got wind of the news, but took the field anyway. He couldn't contain his emotions playing in front of the home fans at Citi Field and tears started flowing.
That's no knock on Flores, who never should have been put in that situation. At least the Brewers know they acquired a player who cares.
(h/t Deadspin)