BRAZIL BEAT: German player wins big _ at World Series of Poker in Las Vegas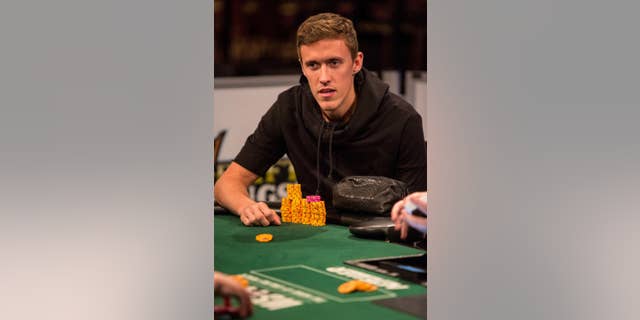 LAS VEGAS – Max Kruse isn't playing for Germany at the World Cup, so he found another international competition — the World Series of Poker.
The Borussia Moenchengladbach forward finished in third place and won $36,494 this week in one of the Las Vegas tournament's 65 events.
Kruse, 26, played in three World Cup qualifiers for Germany but has since fallen out of favor.
WSOP spokesman Seth Palansky says it was Kruse's first time playing the 2-7 Draw Lowball variant of poker, so he got a 30-minute tutorial from fellow German and poker star George Danzer before making his strong showing.
The seven-week series features an estimated 80,000 players. Organizers expect to give out $200 million in prize money during the events.
— By Michelle Rindels — www.twitter.com/RindelsAP
___
Associated Press reporters will be filing dispatches about happenings in and around Brazil during the 2014 World Cup. Follow AP journalists covering the World Cup on Twitter: https://twitter.com/AP_Sports/world-cup-2014