Brawls, Street Gangs Threaten Joint Dallas Cowboys-Oakland Raiders Practices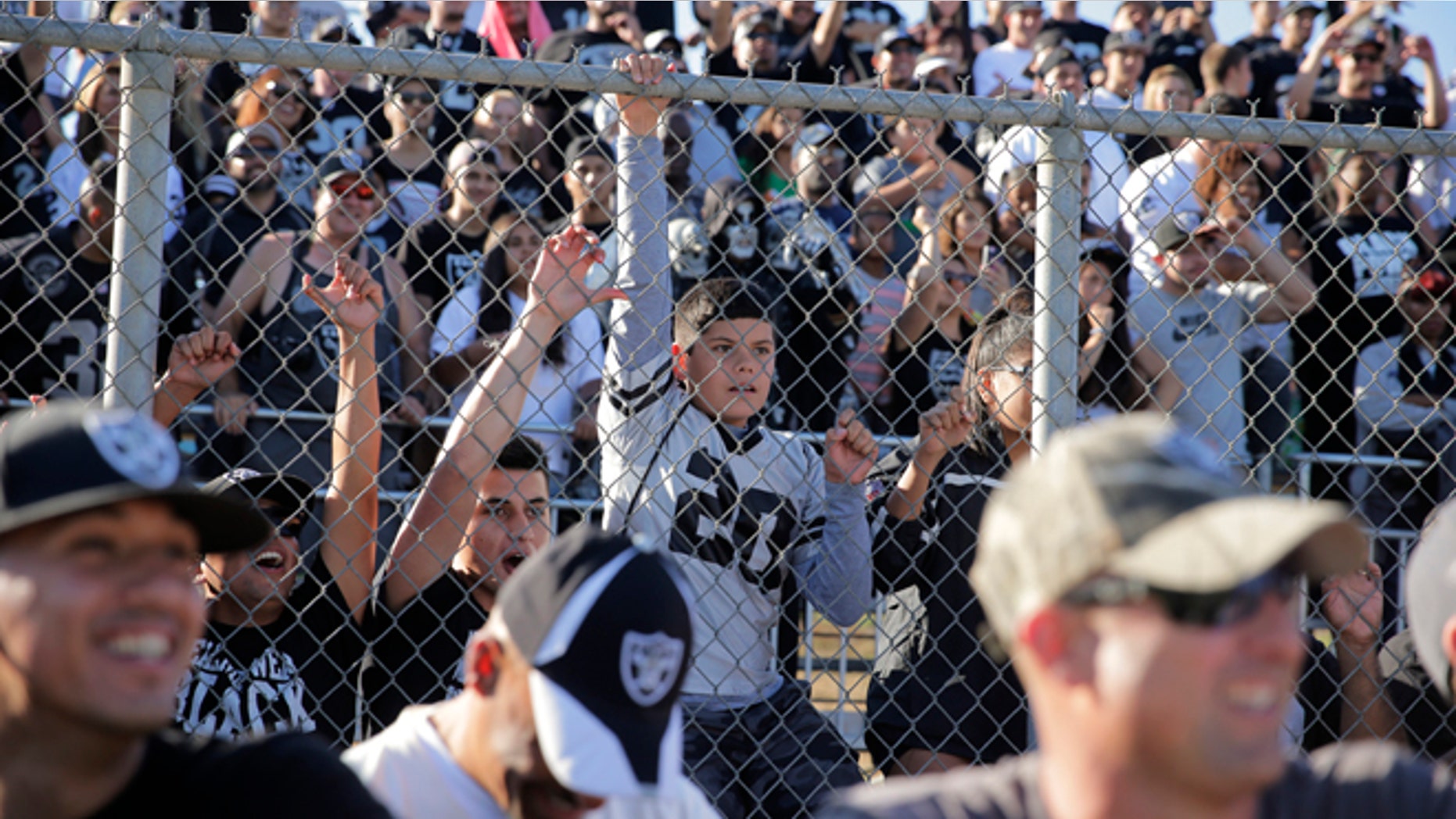 The official story is that the joint practice between the Oakland Raiders and Dallas Cowboys in the Cowboys' training facility at Oxnard, Calif., on Tuesday went just about how the coaches scripted it, with high intensity in an emotional environment.
Unofficially, however, it could have been a disaster. An on-field brawl nearly spread to the stands.
Fortunately, there was a strong police presence at the practice – more than double the normal contingent – according to ESPN.com, in part because of concerns about gangs in Ventura County having a little too much rooting interest.
Cowboys owner Jerry Jones praised the enthusiasm and atmosphere of the practice that was watched by 8,326 fans, many of whom lined up early in the morning for the chance to watch.
"It was hard to believe that this was a practice," Jones told the Associated Press.
It was indeed. The practice was more physical than anticipated with players frequently being brought down to the turf despite both coaches saying before it started that they did not want any live tackling.
But after nearly three weeks of practicing against each other, the players were excited for the chance to hit players in another jersey.
That's how the first brawl started. Dallas cornerback Morris Claiborne thought that Oakland tight end Mychal Rivera, actress Naya Rivera's little brother, lowered his shoulder to try to break a tackle. He responded by throwing Rivera to the ground.
That raised the ire of Raiders receiver Greg Little, who came flying in to protect his teammate, leading to the fight on the sideline, in front of a boisterous group of Raiders fans.
After the brawl nearly spilled into the stands, one fan swung a helmet at a Cowboys player, to which Dallas cornerback B.W. Webb retaliated taking a swing at the fan.
"It's definitely a dangerous situation," Webb said. "I don't know why fans would want to jump on this side of the fence. I don't think they'd like it too much on this side."
Another smaller altercation involved Cowboys running back J.C. Copeland and Raiders linebacker Justin Cole.
"I don't like the fights. I want to come out and practice football," Raiders coach Dennis Allen said. "We don't have any time for that, and we certainly don't want to get anybody injured in fisticuffs. I thought both teams came out and competed and got a lot of good work in."
This was a homecoming of sorts for the Raiders, who not only used to play in Los Angeles, the team held training camp at this exact site from 1985 to 1995.
There were more than 30 police officers present at the joint practice, in part because two of the area's most notorious street gangs wear Cowboys and Raiders jerseys. The Colonial Chiques wear Cowboys gear, , while the Southside Chiques wear Raiders silver and black.
The city has an injunction prohibiting known gang members from wearing team-affiliated gear in designated "safety zones," but the Cowboys training facility isn't in one.
The teams are holding more joint practices on Wednesday.
The Associated Press contributed to this report.
Follow us on twitter.com/foxnewslatino
Like us at facebook.com/foxnewslatino