Braves release veteran outfielder Nick Swisher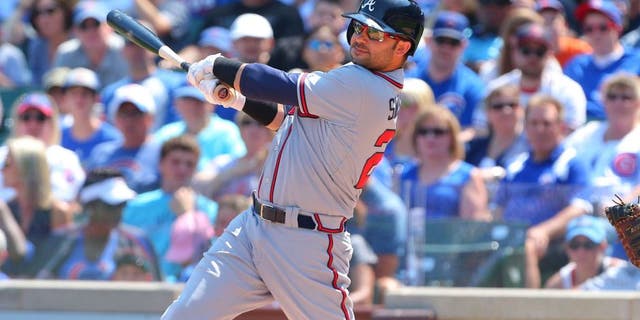 The Atlanta Braves walked away from Nick Swisher on Monday, granting the veteran outfielder his unconditional release in one of the final major decisions facing the franchise before Opening Day.
Swisher's $15 million contract, a portion of which was covered by the Cleveland Indians in the three-player trade involving Swisher, Michael Bourn and Chris Johnson last summer, made him an extremely expensive bench option for the 2016 season. With Hector Olivera moving to left field and lineup mainstay Freddie Freeman entrenched at first base, Swisher's utility in Atlanta was undercut severely.
Swisher's departure was expected throughout the offseason, though there was a possibility the Braves could find a trade partner -- while still eating a substantial portion of the remaining salary -- after he posted a .360 on-base percentage in 17 Grapefruit League games this spring. With Opening Day just one week away, the franchise elected to expedite the process.
The move leaves Atlanta with four backup outfield options in camp: Bourn, Kelly Johnson, Jeff Francoeur and Emilio Bonifacio in camp.
Johnson and Bourn, both on major-league deals, are locks to secure bench spots, but Francoeur has made a strong push for the 25-man roster and could be the final pick if the team walks away from the light-hitting Bonifacio.