Brandon Marshall says the 1-4 Jets are in a 'perfect position'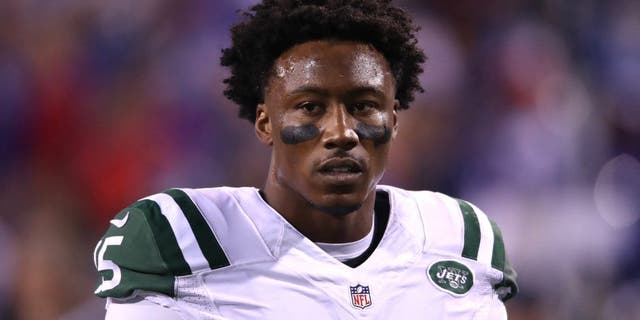 Following Sunday's blowout loss to the Pittsburgh Steelers, the New York Jets are sitting at 1-4 and are tied for last in the AFC East. The season is quickly getting away from them as they've already lost just two fewer games than they did in 2015.
In order to reach last year's total -- which still left them short of the playoffs -- the Jets will need to win nine of their final 11 games. Is it possible? Sure. Is it likely? Absolutely not.
Just don't tell that to Brandon Marshall, who believes the Jets are in a "perfect position" after losing a third straight game.
"This is a perfect position for us,'' Marshall said, via the New York Post. "We have great talent in this room. We're one of the most talented teams in the league. So, we can do one of two things -- we can fold it up and cry, or we can stick together and continue to work."
Marshall has already moved on from Sunday's 31-13 loss, and promises that the Jets will right the ship in the coming weeks.
"I'm already over this loss. We're going to turn this around. I promise you that. Starting right now. I promise you that."
Looking at the Jets' schedule, it's hard to imagine them turning it around anytime soon. They visit the Arizona Cardinals in Week 6, followed by a meeting with the Baltimore Ravens. Down the line, they also have to play the New England Patriots twice.
A loss to the Cardinals next week would likely end their season, given the fact that the Patriots are near locks to win the AFC East. The rest of the conference isn't particularly tough, but there may not be a place for New York's potential 10-6 record in the postseason.
"We're 1-4 and now is the time to stick together,'' he said. "We put ourselves in a hole. Our backs are against the wall. We just need to continue to have weeks like we did last week -- it was the best week [of practice] we've had in my two years of being here. That's what we need."