Brad Pickett retires after heartbreaking loss to Marlon Vera in London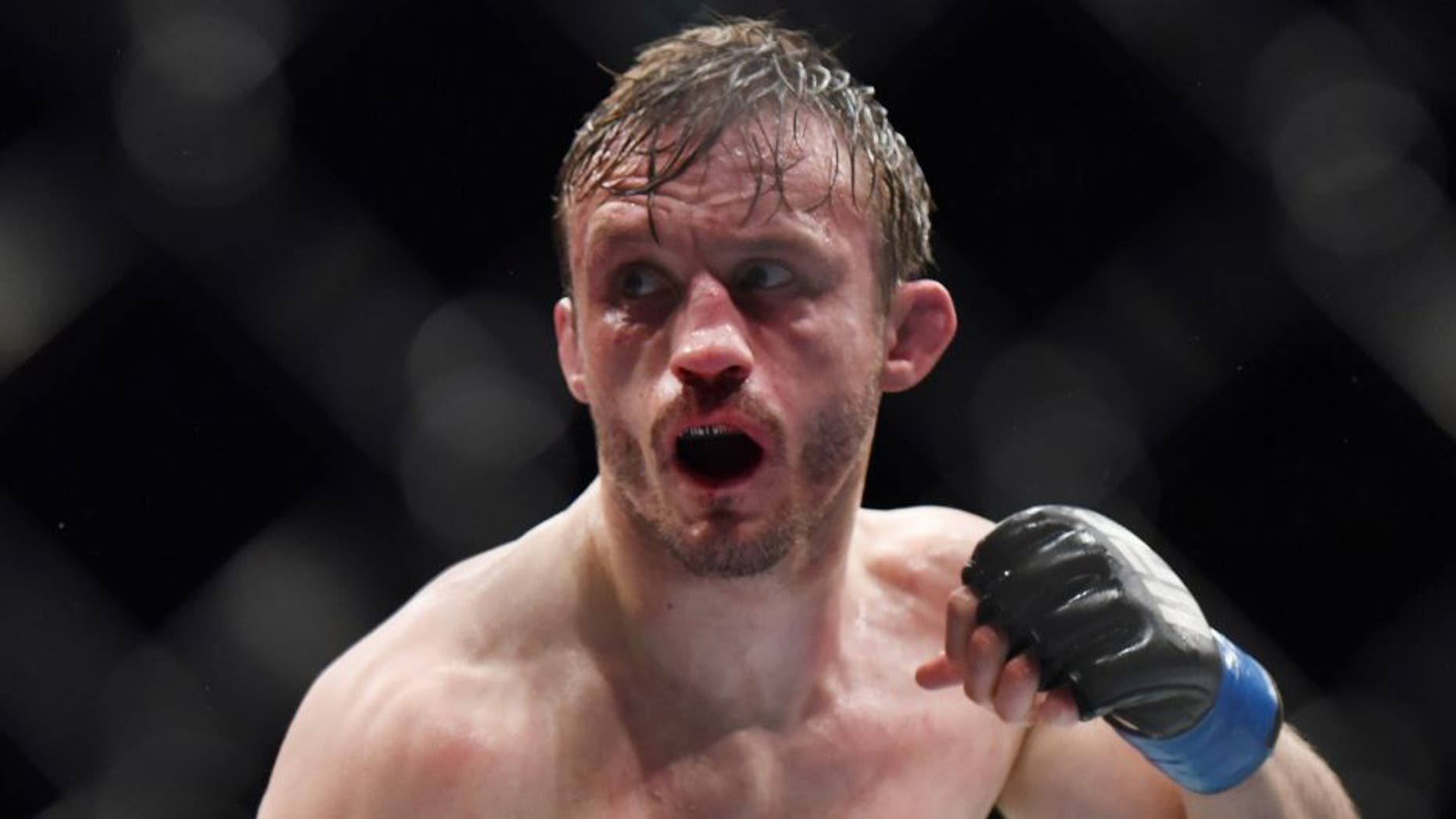 UFC president Dana White once called Brad Pickett one of his favorite fighters to watch because he always put on a show -- win, lose or draw.
Pickett put on a final show on Saturday against late-notice replacement Marlon Vera, but after likely winning the first two rounds of the fight, the British bantamweight suffered a heartbreaking defeat in the third and final round.
Pickett did an outstanding job in the first 10 minutes with great Octagon control while also throwing in a couple of powerful takedowns to plan Vera on the mat.
The London crowd roared with each punch Pickett landed, but Vera never backed away while firing back with a few hard body kicks throughout each round.
Still, Pickett maintained control and it appeared he was five minutes away from winning his final fight until the roof caved in with a stunning finish in the third round.
With Pickett giving Vera distance, the former "Ultimate Fighter: Latin America" fighter uncorked a huge head kick that landed flush, sending the veteran bantamweight crashing to the ground.
Vera followed up with a couple of hammer fists as the referee stepped into stop the fight as Pickett got back to his feet to protest the ending. Replays showed that Pickett was clearly dazed after the head kick and wasn't defending the strikes coming from Vera on the ground so it appeared the referee was smart to stop the fight when he did.
Afterwards, Vera rolled a few tears of his own and celebrated Pickett inside the Octagon as one of the fighters he looked up to when making his way into the sport.
Pickett then got the chance to say goodbye to the fans one last time as he called it a career following his final fight on Saturday in London.
"I'm so thankful for the UFC giving me this platform to show my skills. All the fans, I [expletive] love you," Pickett said. "Tonight sums it up for me. I believe I was winning the fight clearly and I just got caught. To be honest, I'd rather go out stiff and dead than to get stopped. I would have carried on fighting. I felt OK but the referee's got a job to do. I left it all in here tonight. You guys mean the world to me.
"Win, lose or draw tonight, I'm just blessed with the UFC, Dana White, Sean Shelby, Reed Harris, thank you so much. Now it's time to spend some time with my family. You guys are fans but you're not fans to me, you're my friends. I love you guys."
As Pickett walked out of the cage, he left his signature hat in the middle of the Octagon signifying the end of his career.
Pickett retires with a 25-14 mark overall with several big wins during his career with the UFC and WEC including seven post fight bonuses after spending nearly eight years between the two promotions.