Bouchard on Sharapova: 'We're not friends'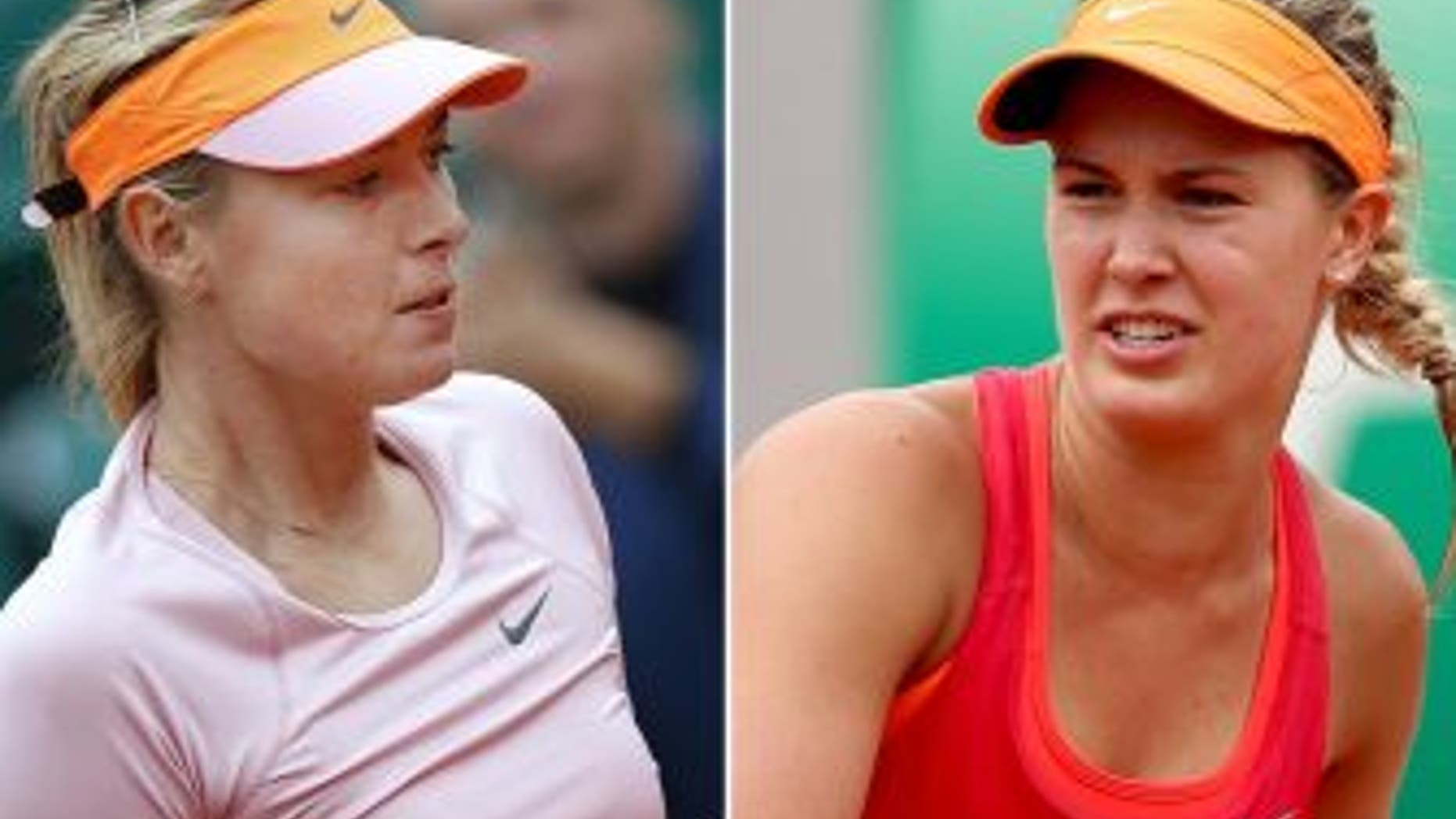 When it was discovered that Eugenie Bouchard and Maria Sharapova would play against each other in the French Open semifinals, there was a quick scramble to connect these two fair-haired pros, both teenage phenoms who garnered tennis success early on in their careers.
This photo of the young Bouchard posing with Sharapova in particular quickly blazed its way around the Twitterverse and upped the aw-factor of their upcoming meet-up:
But 18th-seed Bouchard, 20, quickly made clear in a news conference on Tuesday that no one will be braiding each other's hair anytime soon.
"We're not friends, so there is that. Of course as a child I looked up to her and I remember watching her in the finals of Wimbledon and, you know, thought what she was doing was so cool and I wanted to do the same thing. ... We're in the semis of a Grand Slam, so I'm going to respect her but not put her too high on a pedestal and really just battle."
The Canadian explained after her quarterfinal match Sunday that she was in the game to win it, not exchange friendship bracelets along the way:
"I don't think the tennis tour is the place to have friends. For me, it's all competition. I think it's important to just remember that we're going to play against each other in matches. It'€™s not like we're teammates. To me, it's kind of more competitive."
The seventh-seed Sharapova echoed that statement Sunday night after the 27-year-old's victory against Samantha Stosur:
"I treat my career and my work as a very serious profession, and I know that what has got me my success is the fact that I'm a big competitor and that I don't want to give anyone a chance. I was never here from Day 1 to make friendships. This is a battlefield for me, and I want to win."
H/t For the Win.