Boston Red Sox Without David Ortiz? Slugger Considers Moving On If He Doesn't Get Multiyear Deal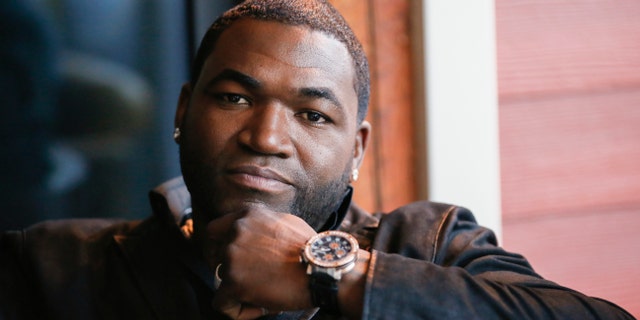 Ever since being named the Most Valuable Player of the World Series last November, Boston Red Sox designated hitter David "Big Papi" Ortiz has been hinting that he really, really wants a multiyear contract. The Dominican slugger's current deal, which pays the 38-year-old $15 million, ends at the end of the upcoming season.
In an interview with Steve Burton of Boston CBS affiliate WBZ, Ortiz possibly for the first time openly contemplated the possibility of playing for another team.
Asked if the Red Sox chose not to offer him a long-term contract, Ortiz replied that then "it's time to move on."
Ortiz joined Boston before the 2003 season and has been the heart and soul of the organization ever since, a stretch during which the team won the World Series three times.
Last spring, Ortiz angered some people but solidified his standing as a Boston citizen by declaring at a Fenway Park service after the Boston Marathon bombing, "This is our f---ing city, and nobody's gonna dictate our freedom."
Over the course of his big league career, Ortiz has hit 431 home runs. His 2012 season was marked by injuries but there has never been a decrease in his offensive production. Last year, he hit .309 with 30 homers and 103 runs batted in. He was even better during the postseason, battering St. Louis Cardinals' pitching to the tune of .688 batting average and 2 home runs.
During the WBZ interview, Ortiz did express a desire to stay put, saying, "Hopefully, I won't have to go and wear another uniform." But when the interviewer expressed skepticism about Ortiz being able to play for another team, Ortiz replied, "If I have to, I got no choice. I'm not going to quit. As long as I keep hitting the ball the way I have, I'm going to keep on giving it a try."
The Red Sox's general manager, Ben Cherington, demurred about an extension late last year when Ortiz first expressed the wish for a multiyear deal.
"What I can say is that we have incredible respect for David," Cherington told reporters, "and as I've said before and I'll reiterate, our hope certainly is that he finishes his career in a Red Sox uniform."
Follow us on twitter.com/foxnewslatino
Like us at facebook.com/foxnewslatino