Red Sox MVP David Ortiz Finishes Third In Boston's Mayoral Election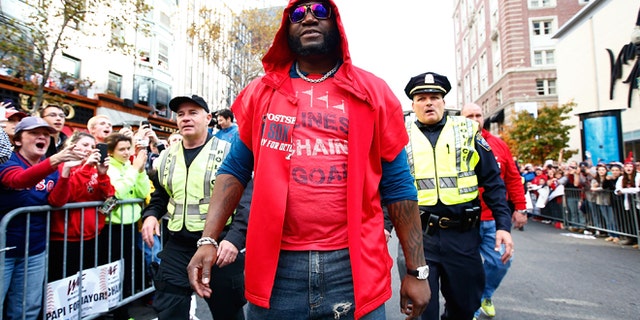 It really could have been his bleeping city – if he actually took the time to campaign.
Boston Red Sox slugger and World Series MVP David Ortiz finished third in Boston's mayoral vote on Tuesday, according to the Boston Election Department.
Ortiz received most of the 560 write-in votes cast in the election – enough for him to finish behind Mayor-elect Martin Walsh, who received 72,514 votes, and John Connolly, who had 67,606 votes.
While there is still no official tally of the write-in votes, Ortiz managed to finish third without running a campaign. Imagine with a campaign? Theoretically, the Dominican superstar could have a strong Dominican voter base, more than 25,000 live in Boston in addition to pulling the heart strings of every Sox fan in the metropolitan area.
The devoted love for 'Big Papi' hit a fever pitch this year. Nearly seven months ago Ortiz emphatically declared "This is our [bleeping] city" at an emotional pre-game ceremony at Fenway Park to honor those affected by the Boston Marathon bombings, and then proceeded to carry the Sox to their third World Series title in a decade.
Oh, and by the way, Ortiz also managed to win his sixth Silver Slugger award as the designated hitter in voting by major league managers and coaches.
Follow us on twitter.com/foxnewslatino
Like us at facebook.com/foxnewslatino