Bobcats F Michael Kidd-Gilchrist sitting out vs. Bucks with plantar fasciitis in right foot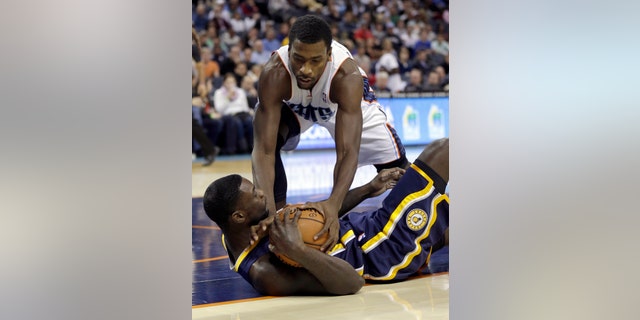 CHARLOTTE, N.C. – Bobcats coach Steve Clifford says forward Michael Kidd-Gilchrist will sit out Friday night's game against the Milwaukee Bucks with plantar fasciitis in his right foot.
Clifford says Kidd-Gilchrist spent Thursday with his foot in a boot and that last year's No. 2 overall draft pick wasn't able to participate in Friday morning's shoot around.
It's unclear how long Kidd-Gilchrist will be out. Clifford says he'll be evaluated on a day-to-day basis.
Clifford says Jeffery Taylor will get the start and the seldom-used Ben Gordon will also see action.
Kidd-Gilchrist is averaging 9.5 points and 5.4 rebounds per game. Taylor is averaging 8.8 points and 2.4 rebounds per game as a reserve.
Bucks coach Larry Drew says Brandon Knight is healthy enough to start.