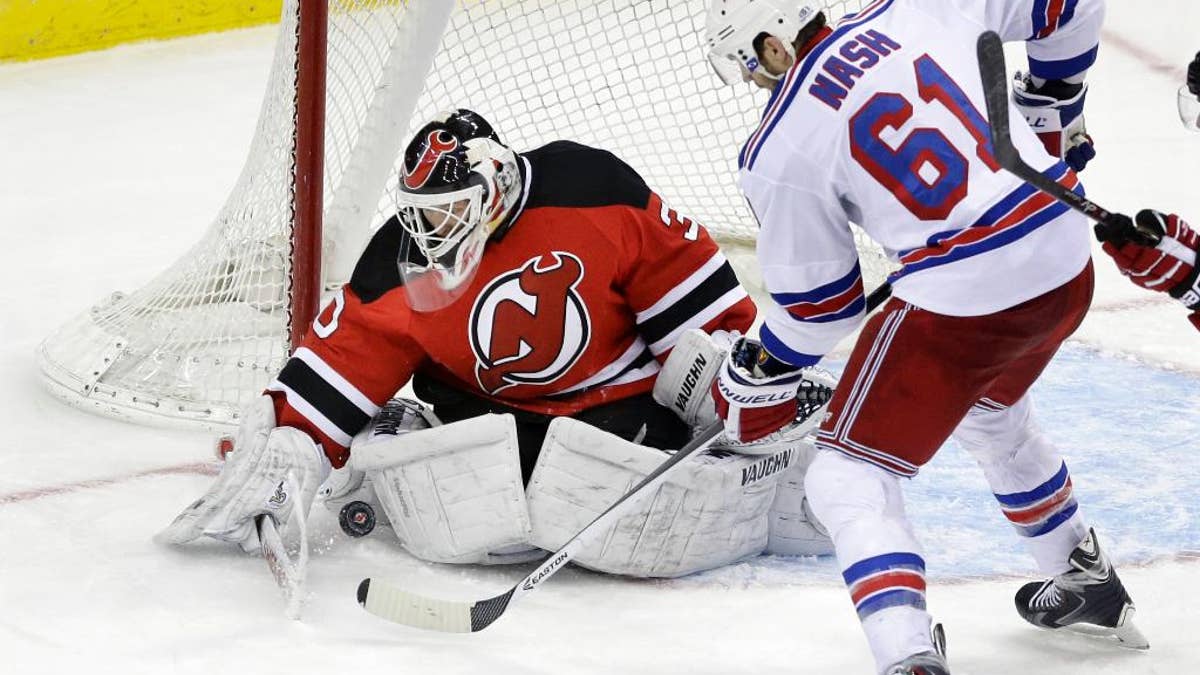 ST. LOUIS – The St. Louis Blues signed 42-year-old goalie Martin Brodeur to a one-year contract, picking up the NHL's career leader in games, wins and shutouts while Brian Elliott is out with a knee injury.
Brodeur began practicing with St. Louis last week. He played 21 seasons for the New Jersey Devils, leading them to three Stanley Cups, and had been looking to resume his career since the offseason.
Elliott is out indefinitely and Brodeur likely will share duties with 24-year-old Jake Allen.
Brodeur won the Calder Trophy as rookie of the year in 1994, appeared in 10 All-Star games and led the NHL in wins nine times, shutouts five times and games played six times. He's a four-time Vezina Trophy winner, the last time in 2008 and a five-time Jennings Trophy winner, the last time in 2010.
Brodeur was 19-14-6 with a 2.51 goals-against average in 39 games last season.