Blue Jays reportedly agree to 2-year deal with righty Estrada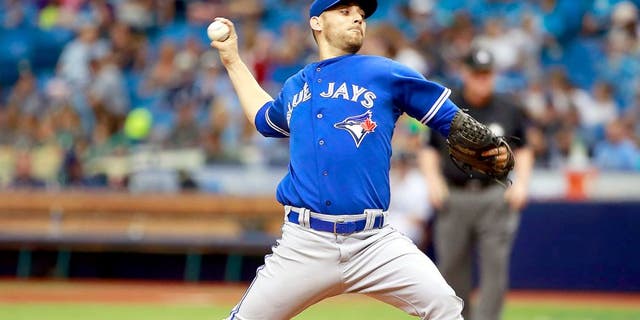 The Toronto Blue Jays have agreed to a two-year deal with right-hander Marco Estrada, ESPN reports.
As a result, Estrada avoids having to accept or decline the team's qualifying offer as a free agent.
Estrada, 32, went 13-8 with a 3.13 ERA in 34 games (28 starts) during the 2015 regular season. He struck out 131 batters in 181 innings.
During the postseason, Estrada was 2-1 with a 2.33 ERA in three starts.
In his eight-season major-league career, he is 36-34 with a 3.95 ERA.