Blue Jays' Kawasaki gives incredible interview after ALDS clinch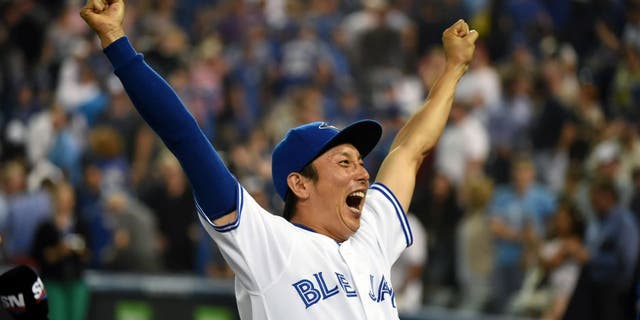 Munenori Kawasaki continues to deliver in postgame interviews. Dan Hamilton USA TODAY Sports
In one of the craziest, most up-and-down playoff games of all time, the Toronto Blue Jays clinched the ALDS over the Texas Rangers in Game 5 at home.
After the game, legendary interviewee Munenori Kawasaki joined Sportsnet to tell the world that the Blue Jays "ain't never scared."
He also said that the Jays are going to keep the celebrations light tonight, but they're hoping for two more celebrations -- the LCS and World Series clinchers.
Here's the full interview: