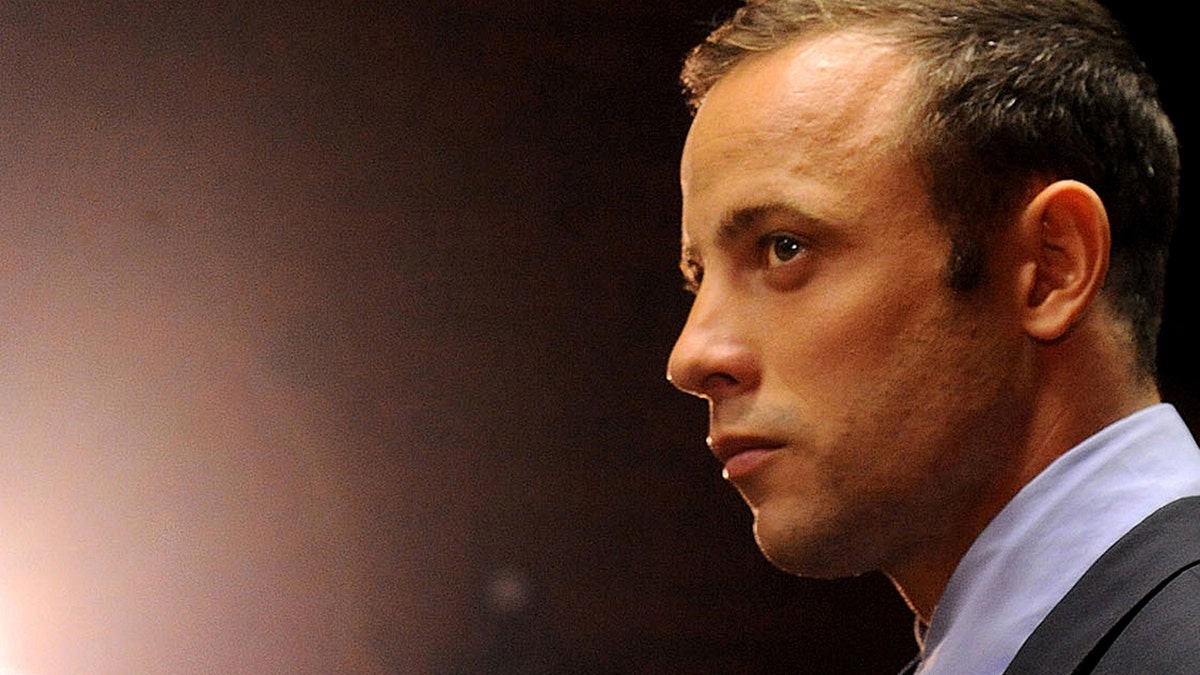 Olympic sprinter Oscar Pistorius is expected to be formally indicted in a South African court Monday on charges of premeditated murder in connection with the fatal shooting of his girlfriend on Valentine's Day.
Prosecutors have hinted that additional charges may also be levied against the 26-year-old, who made history at last year's London Olympics as the first double-amputee to compete against able-bodied athletes.
Although the indictment's main count will almost certainly remain premeditated murder, officials told The Associated Press it is "possible" additional charges will also be levied against Pistorius involving a duo of separate incidents in which the international athletic phenom recklessly fired a gun in public.
One such incident involves Pistorius allegedly firing into the air – and out of the sun roof of a moving vehicle -- while the other concerns his accidentally discharging a firearm while inside a restaurant.
In any event, trial-watchers will likely get a far more intricate understanding of what both sides say occurred in the early hours of February 14 – with the revelation of possible trial witnesses and key evidence.
Pistorius, known as "Blade Runner," claims he mistook his his girlfriend of several months, Reeva Steenkamp, for an intruder and shot her through a locked bathroom door on the night of the murder. But prosecutors allege the shooting was premeditated, which carries a sentence of life imprisonment. Pistorius' lawyers want the charge reduced to culpable homicide.
Steenkamp, a model and law graduate who had been dating Pistorius for just a few months, suffered gunshot wounds to her head, elbow and hip.
Also to be set on Monday is the trial's start date. Both sides have said they anticipate an early 2014 kick-off, with proceedings getting under way in February or March, around a year since Steenkamp's killing.
Neither Pistorius' defense lawyers nor his family would comment in detail on any of the charges, but a spokeswoman said they would see a copy of the indictment papers before Monday so they could prepare.
"The Pistorius family does not wish to comment on any aspects of this court case before the next court appearance," Anneliese Burgess told the AP in an email. "In our view, the correct place for any information relating to charges or witnesses or any other aspects pertaining to this or any other legal case, is in a court of law court."