Bielema proclaims his hate for Auburn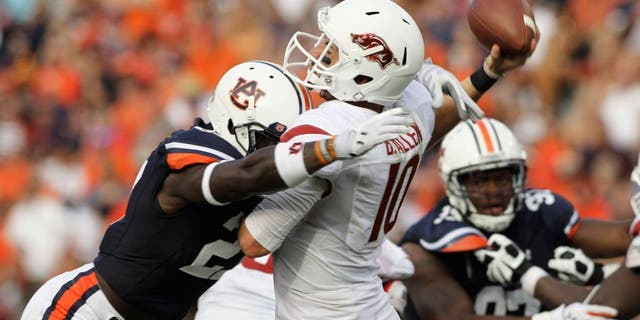 One thing certainly rings true about Bret Bielema, he certainly doesn't attempt to hide his feelings and tells it like it is. The latest example of that?
Shots officially fired by Arkansas' coach.
Last season the two teams opened against one another as the Tiger prevailed 45-21 despite their starting quarterback sitting the first half due to a suspension. This was the game that launched the hype of current Auburn quarterback Jeremy Johnson, as the junior threw for 243 yards and two touchdowns in the first half alone.
Bielema made these comments during a recent booster club function in Springdale, Arkansas.
Bielema has yet to beat Auburn in his two opportunities but will get his third crack at the Tigers Oct. 24 this season.