Bears RT Mills on demotion to second team: 'It happens'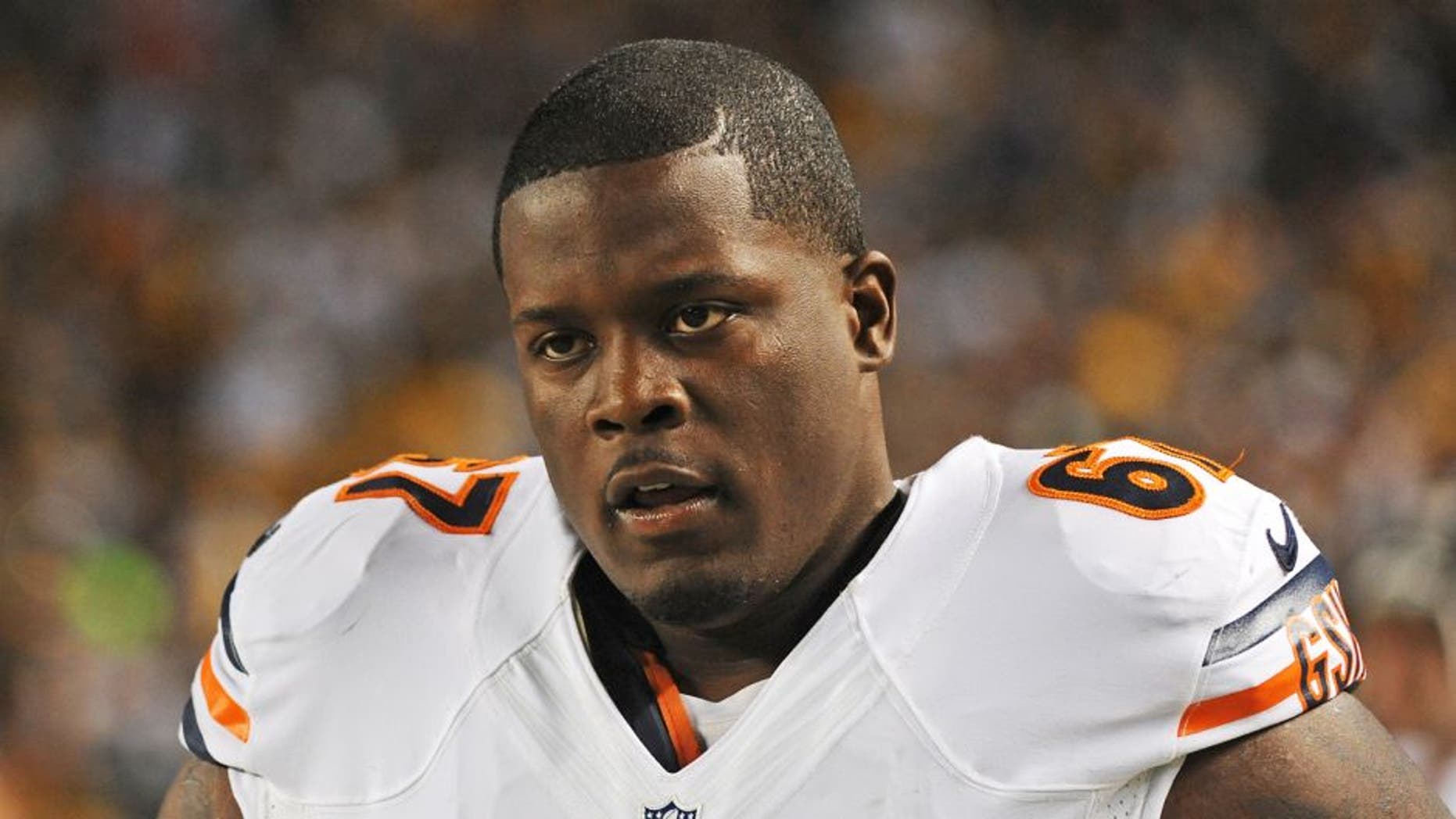 Chicago Bears right tackle Jordan Mills may have lost his starting job to Charles Leno late last week, but the demotion hasn't gotten him down. After Chicago's preseason win over the Indianapolis Colts, Mills spoke about the situation and his second-team snaps.
"I was just focused on playing tonight. Wasn't even worried about that," Mills said about the demotion, per Adam Hoge of WGN Radio. "Coach told me I was going with the twos, so I took it and approached it like I was starting."
Mills, who has started 29 games over the last two seasons, played through a minor calf injury against the Colts' backups, according to WGN Radio. The Bears' offensive line situation remains unsettled, so there's still time for him to win back his starting job.
"It happens," Mills said about the situation, via WGN Radio. "You just got to keep playing and playing hard. I got to continue to keep getting better and do what the coaches ask me."
A fifth-round pick out of Louisiana Tech in 2013, Mills hasn't been able to replicate the success he experienced as a rookie.
(h/t WGN Radio)