Baseball's new Spanish-language translators already making a big difference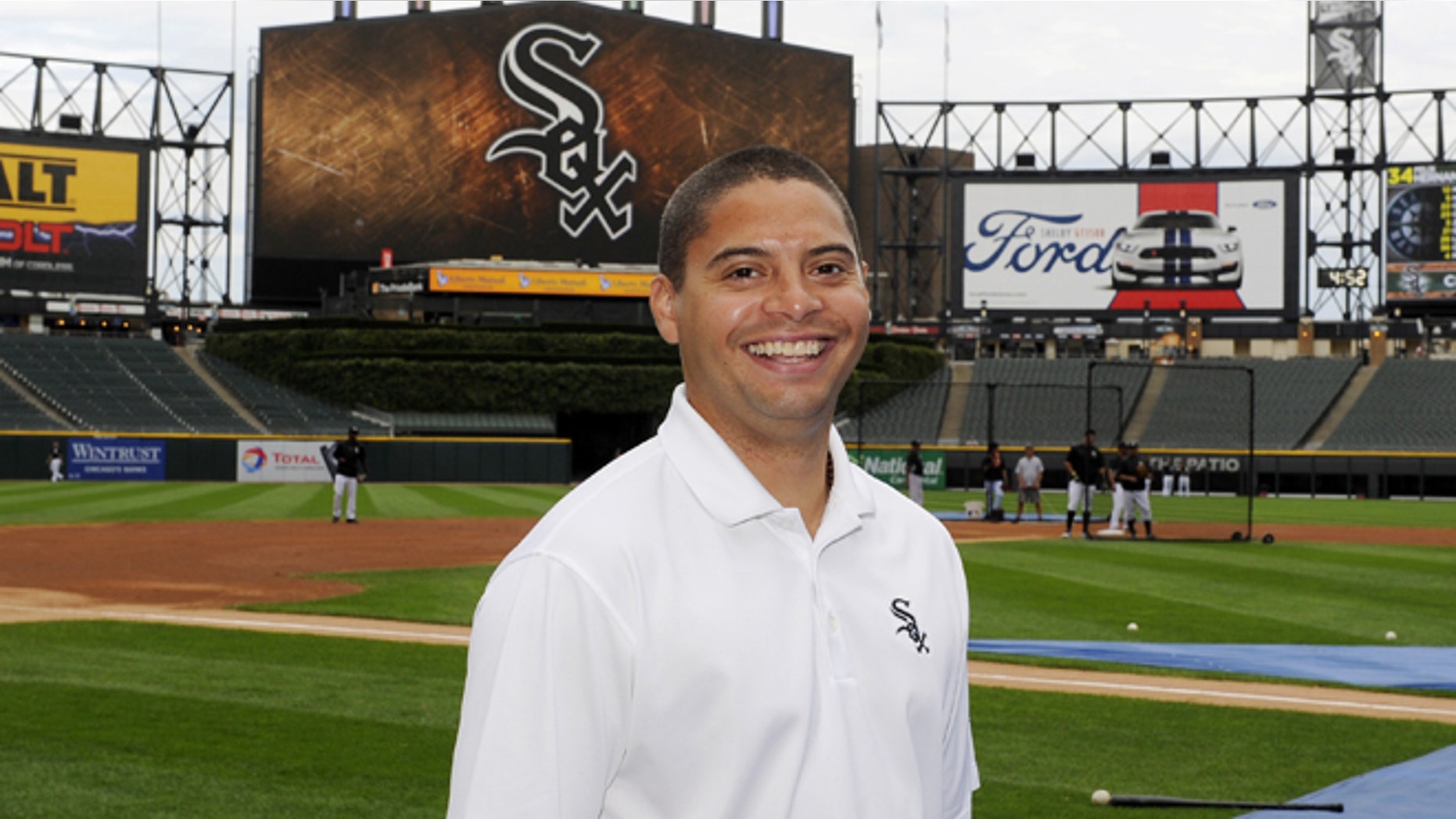 Chicago – When a star baseball player speaks to the hometown media, if he came from Latin America, chances are good that there is someone standing next to him, an increasingly important member of each major league franchise, and, about whom, typically, the public knows absolutely nothing.
They are the Spanish-language translators.
The translators have added a new layer to the rank-and-file of Major League Baseball. They became mandatory in January after MLB ordered each of its 30 teams to hire them to assist a growing roster of Latino ballplayers – who now make up about 30 percent of baseball players in the major leagues.
The mandate came after players who spoke little or no English complained they had difficulty communicating with other players and with the media, who some said misconstrued their words because of problems in communication.
Now, as baseball players from Latin America continue down the path to dominating baseball, translators have become an integral part of the sport.
"Most of [the players] don't speak English," Venezuelan journalist Billy Russo, who has been a translator for the Chicago White Sox for years, told Fox News Latino. "It's not an easy thing to learn – especially when you have spent your life in the Spanish culture. Sometimes that transition is tough. It was tough for me, and it's tough for everybody, especially if you're older … It's even tougher when you have to learn a new language."
More than most teams, the White Sox have been proactive in the effort to have a dedicated translator available to its players. Russo can relate to the players he works with like first baseman José Abreu, who only started learning English after defecting from Cuba.
Russo began his career as a reporter for Venezuelan newspapers, and he covered the White Sox a few times when his countryman Ozzie Guillen managed the team. His work – and bilingual skills – eventually caught the attention of the franchise.
"At the end of the (2008) season, they needed someone to write a Spanish story about Alexei Ramirez. When they needed something (in Spanish), they contacted me. Even when I was in Venezuela, I helped out with the Ozzie Guillen Foundation, and it started from there," Russo told FNL.
Russo moved to Chicago in 2015, took English-language classes and has worked for the team full-time ever since.
"[The addition of translators] is a very important step forward for Major League Baseball," Russo said. "It helps because the population of Latino players in both the major and minor leagues has grown exponentially."
For years, teams employed personal translators for their Japanese or Korean imports, but they rarely had translators on their staff for the dozens of players from the Dominican Republic, Venezuela, Mexico and Puerto Rico, instead relying on veteran Latino players or coaches to help out with media interviews.
The new MLB requirement is being subsidized by the penalties teams pay when exceeding the international signing bonus limits. Each club has been given $65,000 for the new position.
The necessity of the translators became evident in late July when the Chicago Cubs traded for reliever Aroldis Chapman, who is Cuban, and he struggled during his introductory new conference to answer questions about a domestic violence case.
The Cubs eventually hired Matt Moreno, a radio broadcaster who covered the team's games on Spanish-language AM station WRTO.
"It helps immensely in creating and establishing a bridge of communication where a player can feel comfortable, gain confidence and thrive without having the unnecessary pressure of not fully understanding his surroundings," Moreno told FNL.
The Cubs felt that the radio announcer was a natural fit for the position.
"[The team approached me] because of the continued relationship of broadcasting the team in Spanish for six seasons," said Moreno. "It was an opportunity that was presented to me with the idea that it would be seamless."
So far, he said, the collaboration has worked.
Born in the U.S. to Mexican immigrants, Spanish was Moreno's first language growing up. He learned English in elementary school and has been bilingual ever since.
For him, his new position is about more than making people comfortable.
"I strongly agree with ... having open communication for everyone on each team," he said. "With the continuing influx of Latino players in the MLB, it's important that everyone can be on the same level playing field."
The Associated Press contributed to this report.