Bama OL Cam Robinson has message for schools proclaiming to be 'DBU'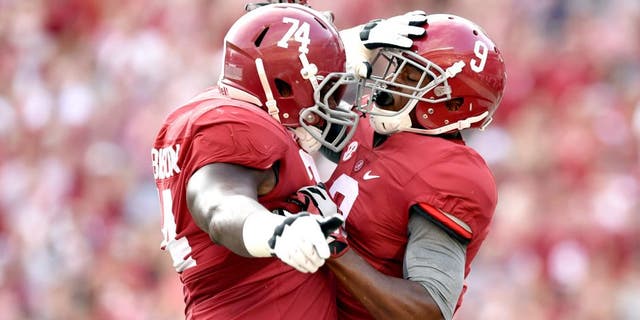 Many college football programs self-proclaim themselves as "DBU" -- a moniker used for a school churning out the best defensive backs around.
Seattle Seahawks safety Earl Thomas feels as if Texas has earned that denotation. LSU and Florida also feel this way (per NFL.com).
Also throwing his proverbial hat into the ring is Alabama offensive tackle Cam Robinson. Taking to Twitter, Robinson fiercely defended his school -- whilst also throwing some shade at other programs using the "DBU" distinction.
Does Robinson have a point? Alabama currently has nine defensive backs on NFL rosters. However, SEC West rival LSU has 11. Florida and Texas both have eight DB's in the professional ranks.
With the 2016 NFL Draft coming up, it will be interesting to see whether Alabama can catch LSU in this capacity.