Balanced offensive attack a point of emphasis for Cardinals in 2015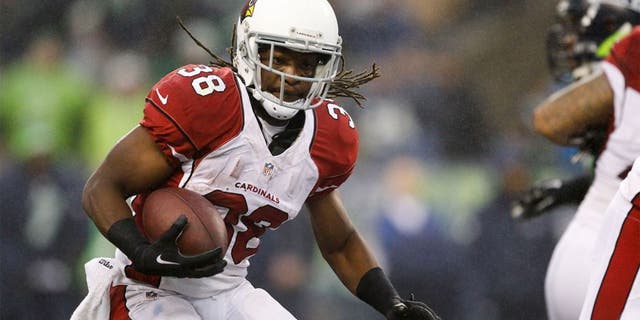 The Cardinals' run game in 2014 was, statistically, one of the worst in the league.
They ranked last in yards per carry (3.3) and second-to-last in rushing yards per game (81.8), only ahead of the Oakland Raiders (77.5).
But in the offseason, Arizona made a point of emphasis to focus on that aspect of the offense. Adding three-time Pro Bowler Mike Iupati should bolster the front line; drafting David Johnson should give them another versatile threat in the backfield.
Depending on game flow and such, there are factors that will dictate the offensive attack.
"You would always like to stay somewhere in the 50-50 range and then let the fourth quarter dictate whether you're ahead or behind on how the rest of the stats, but the first three quarters we want to be balanced," Arians said, via ArizonaSports.com. "I like the competition in the running back room. Pretty much every position on the field right now there's quality competition which normally brings success and depth."
If the Cardinals can run the ball effectively in 2015 to add to their passing attack led by Carson Palmer and Co., the offense should be a lot more dangerous come fall.
(h/t Revenge of the Birds)