Awkward exchange between Weaver, Seager leads to HBP, ejection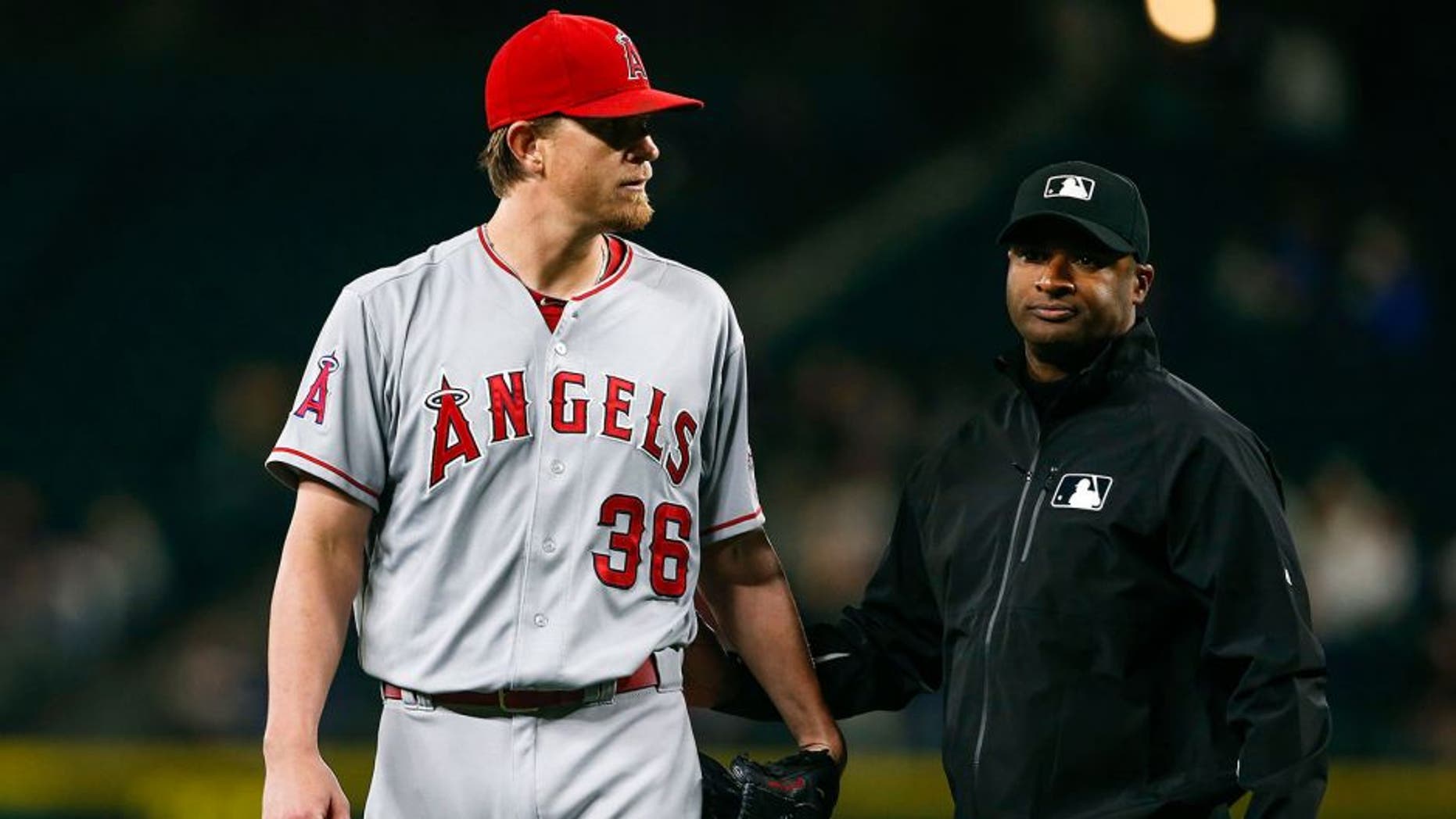 Jered Weaver is an emotional guy on the mound, and he showed it again on Wednesday night.
With the Seattle Mariners leading his Los Angeles Angels 3-0 in the fifth inning, Weaver and Mariners third baseman Kyle Seager engaged in a bit of a back-and-forth after Weaver took issue with Seager's time-outs at the plate.
After a decidedly awkward pitcher-batter jaw session, Seager emphatically called ANOTHER timeout, which irked Weaver so much he promptly drilled Seager with the next pitch.
Whether the HBP was intentional or not, Weaver found himself ejected from the game after the exchange.
After the game, Weaver denied throwing the pitch on purpose but did admit he had taken issue with Seager's timeouts. "It's not when he's ready, it's when we're both ready," Weaver told MLB.com's Alden Gonzalez. "I was on the rubber ready to go, he's standing in the box. Just because he has his hands up doesn't really mean anything. If you're going to do that, step out of the box or keep a foot out or do something. When you've got both feet planted in there and you're looking at me, I assume that you're ready to go. I don't know if Derek Jeter did that in his third year or fourth year or not. I don't know. It seemed like he was ready and I was ready, so I was ready to make a pitch."
Seager took things a bit further, telling Gonzalez that, "" was surprised he hit me because if you hit me there, it's pretty obvious what was going to happen -- he's going to be out of the game, before adding, "I guess he was tired of pitching."
No matter which side of this issue you may land, it also must be taken into consideration that both players are key contributors to underachieving clubs in 2015, so frustration was probably a factor as well (speculative as that may sound).
(h/t MLB.com)