Auburn player Anfernee McLemore suffers gruesome leg injury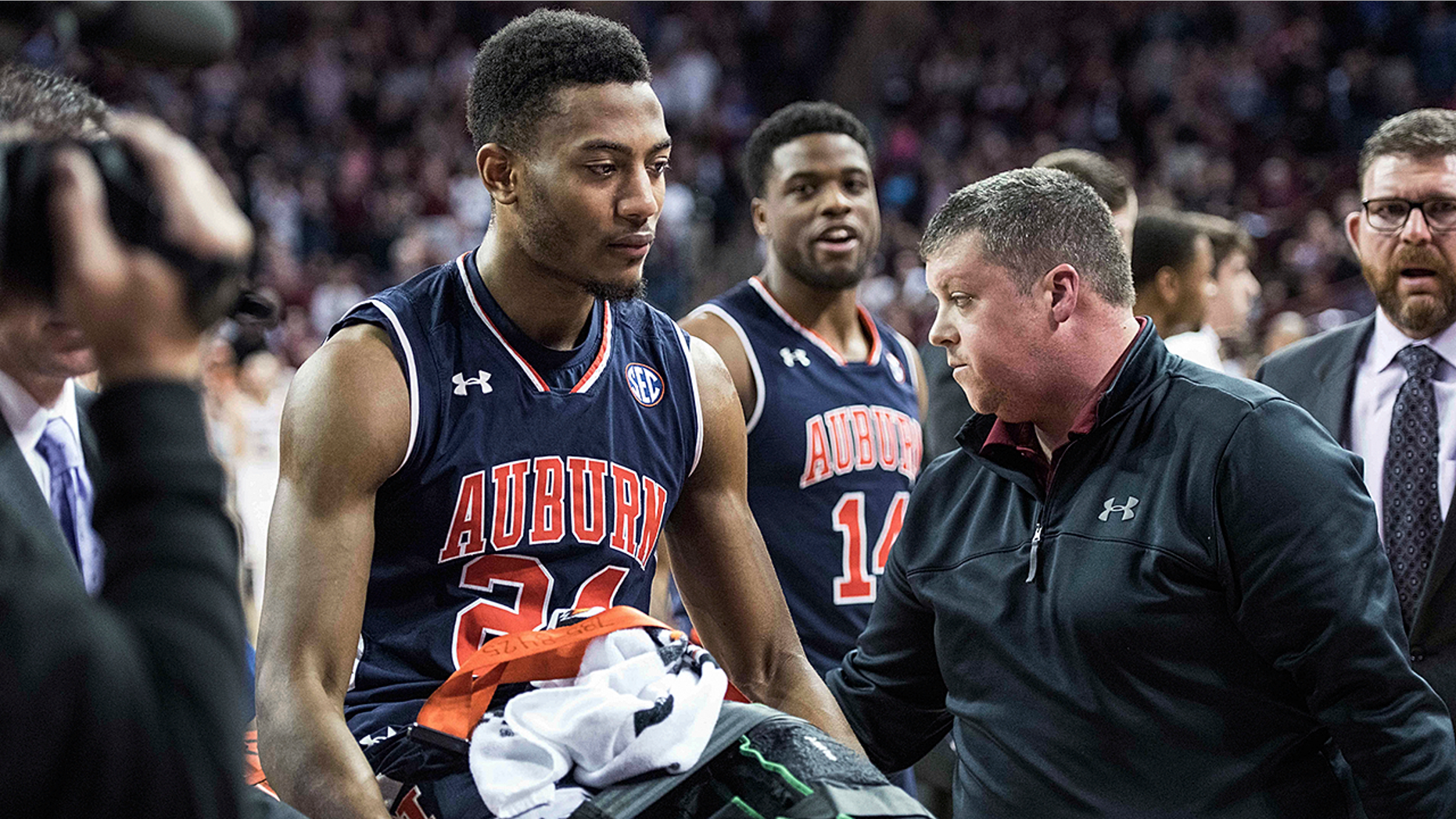 Auburn starting forward Anfernee McLemore suffered a horrific leg injury and had to be stretchered off the court during Saturday's game against South Carolina.
McLemore, who has starred for the Tigers in his sophomore season, was attempting to pull down a defensive rebound when his Auburn teammate Desean Murray tumbled into the back of his left leg. The contact caused McLemore's foot to turn sideways.
WARNING: GRAPHIC FOOTAGE
The ferocious 6'7 rim protector was heard screaming almost immediately after the injury, as horrified teammates and opponents watched on.
McLemore remained on the ground for several minutes before he was carried out.
His coach, Bruce Pearl, and South Carolina coach Frank Martin came out to check on him.
McLemore sat up on the stretcher to wave to the crowd before heading to the locker room.
Shortly after the game, the 220-pound frontcourt star tweeted out an update on his injury.
"Thank you Auburn Family for all the love and support!" he wrote. "Doctors said I dislocated my ankle, fractured my tibia, and will need surgery for some torn ligaments. Not to worry, I'll be back in 4-6 months. War Eagle everybody."
McLemore has started 21 of 27 games for the 10th-ranked Tigers this season. He has averaged 7.7 points and 5.3 rebounds a game this year.
McLemore had one point and five rebounds in 13 minutes against the Gamecocks before the injury.