As Bill O'Brien admits, Penn State's Carl Nassib is a great success story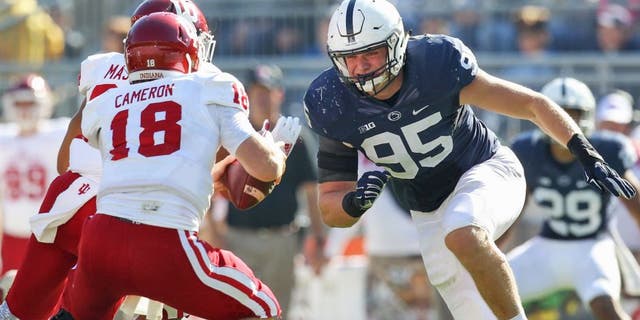 Before Carl Nassib was a standout senior defensive lineman for Penn State coach James Franklin in 2014, he was an unknown walk-on for Penn State coach Bill O'Brien.
Now the coach of the Houston Texans, O'Brien apparently admitted he did not foresee a senior season like Nassib just turned in with 15.5 sacks and 19.5 tackles for loss when explaining to a Houston reporter Nassib's story this week.
O'Brien, who had to deal with major NCAA sanctions that limited how many scholarships he could hand out as head coach of the Nittany Lions in 2012 and '13, wasn't initially convinced the West Chester, Pa., native could make the team at all.
O'Brien figures to have another chance to get Nassib on his team next spring when the Nittany Lion goes through the draft process next spring.