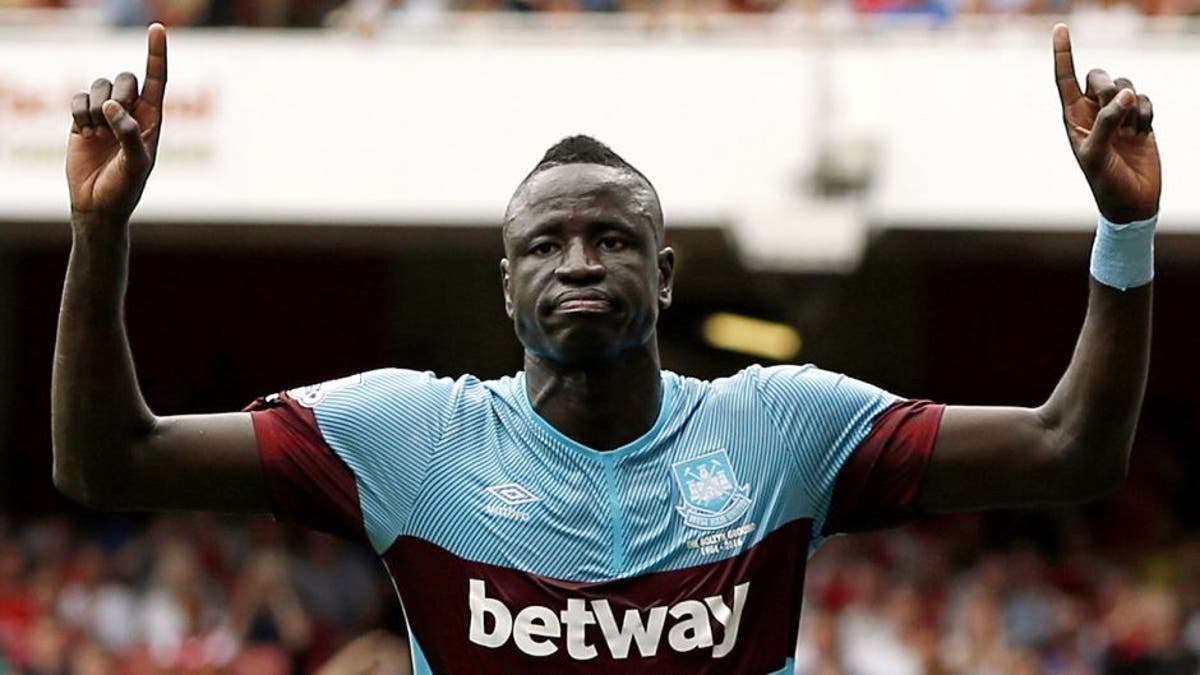 Arsenal's season got off to a dreadful start Sunday at the Emirates, slumping to a 2-0 loss in a London derby to West Ham. Critical errors by new goalkeeper Petr Cech directly led to both goals and now the Gunners, widely tipped to make a run at the title this season, must regroup.
But for West Ham, who had seemed in disarray after the appointment of the lightly regarded Slaven Bilic, this will come as something of a vindication. New boy Dimitri Payet, last year's European-leading creator at Marseille, was all he was promised to be, setting up the go-ahead goal and steering the Hammers to a fantastic victory.
Cech had been regarded as the transfer of the year, coming in to replace the erratic Wojciech Szczesny from rivals Chelsea. At one time, Cech was considered the best keeper in all of Europe; unfortunately, those days are long gone and today he looked everything like a man who had spent last on the bench, rusty and unsure.
The Hammers came out set up to frustrate, with Mark Noble and Angelo Ogbonna picking up early cards for tactical fouls. But despite Arsenal enjoying most of the possession and making Adrian work far harder, there was little urgency in the home side's attack, with passes lacking snap, and Olivier Giroud frequently left alone atop the line.
Still, it was something of a shock when the Hammers managed to snatch the lead just before the half. Aaron Ramsey fouled to set up a free kick from about 30 yards out, and Payet flipped the ball over the entire Arsenal squad to meet Cheikhou Kouyate. Kouyate should not have been able to get near the ball, but Cech ran off his line and found himself caught in no-man's land; instead of collecting Payet's cross, he flapped at it, and with Laurent Koscielny watching, Kouyate headed it home.
The goal seemed to energize the Gunners after the break, with Adrian forced to make a series of saves as Mesut Ozil grew into the game. Giroud hit the side net and then missed wide before a tame header ended up safely in the keeper's hands.
But West Ham broke the match open thanks to another dreadful defensive breakdown. Alex-Oxlade Chamberlain was far too sedate in moving the ball out of the back, allowing Mauro Zarate to glide forward and then send what should have been a routine strike on the ground to the near post. Inexplicably, Cech took a step to his left – meaning he was well beaten. Zarate couldn't believe it as his shot ruffled the back of the net.
Arsenal threw everything on in an attempt to change the game, with the still-unfit Alexis Sanchez a late entrant to little effect and Theo Walcott an even more frustrated figure.
What will make the loss sting even more for the Gunners is that it comes a week after a solid, smart victory over Chelsea in the Community Shield, a result that seemed to signal that perhaps Arsenal could play a pragmatic game – and, perhaps that they had shaken off their famed frailties. Instead, today showcased an Arsenal their fans are all-too familiar with: a team that can pass the ball and hold it, but still lack a true world-class striker and an understanding in the back.
Arsenal fans will hold out hope that the mooted transfer of Karim Benzema from Real Madrid will come through; they will also take comfort in the fact that despite today's show, Cech remains a quality keeper with a title-winning pedigree. But there are sure to be some nerves as the Gunners head across town to another London derby next week, against a rising and smart Crystal Palace side. It's clear that despite an impressive pre-season run by Arsenal that some of the same old problems remain to be solved.