Arizona Cardinals GM told officer he was director of security before DUI arrest, police say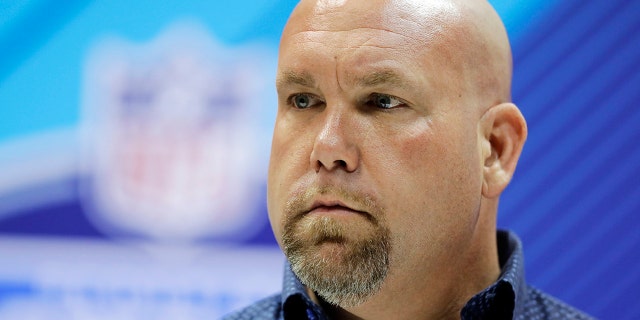 Arizona Cardinals general manager Steve Keim told police he was the team's security director before he was arrested on suspicion of DUI on July 4, police said.
Keim was pulled over in Chandler, outside Phoenix. A police officer approached Keim's vehicle and could "smell a strong odor of an alcoholic beverage" and noticed that Keim's eyes were "bloodshot and watery," FOX10 Phoenix reported, citing a police report.
Keim gave the officer his name, but said he was "the director of security for the Arizona Cardinals," police said. Keim was observed driving erratically in Chandler before being pulled over, they said.
He told the officer he was coming from a friend's house and that he had two beers while eating pizza, according to FOX10 Phoenix. He declined to participate in a field sobriety test, citing a "bad knee."
Keim also told the officer he worked with Sean McKenzie. However, the officer wrote in the police report they believed Keim was referring to Officer Sean McKenzie who was killed in an off-duty collision in 2014.
Keim was later arrested for DUI. It was unclear what his blood alcohol content was at the time.
The Cardinals official apologized in a statement, saying he regretted his "poor judgment."
"Everyone associated with the NFL and its teams is held to a high standard of behavior and I obviously failed to meet that. I sincerely apologize to our organization and its fans as well as to my family," Keim said. "I accept full responsibility for my actions and hold myself completely accountable. Moving forward, I will take the steps to ensure that I never put myself or the Cardinals in this type for situation again."
The Cardinals said in a statement the team was aware of the incident and Keim reported his actions to the league as required by the personal conduct policy.
Keim was convicted of DUI in 1996, according to ESPN.