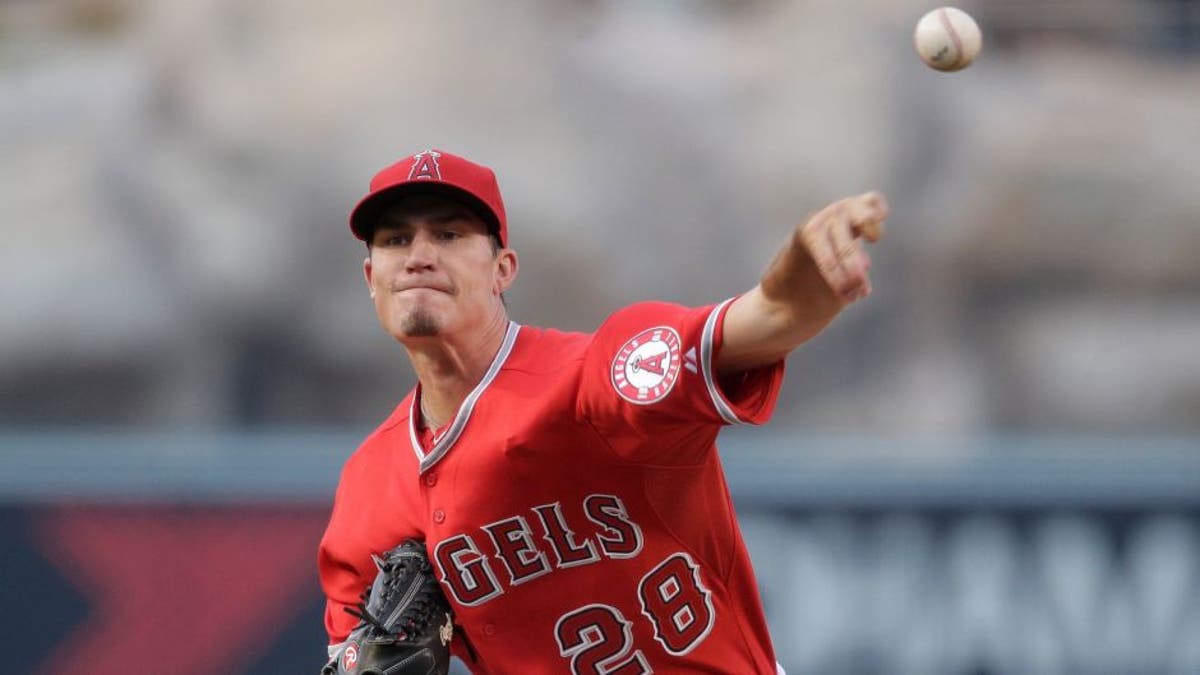 If the Los Angeles Angels plan on reversing their current situation and going on the kind of run that would either unseat the Houston Astros atop the AL West or put an AL Wild Card spot firmly in their grasp, they'll likely have to rely on the arm of 24-year-old lefty Andrew Heaney.
Heaney has been a solid pitcher for the Halos in 2015. In fact, his most recent outing against the powerful Toronto Blue Jays was more or less his first extremely difficult outing as a member of the rotation.
As manager Mike Scioscia told MLB.com's David Adler after Heaney's rough game on Saturday, the Angels very much believe in his composure and confidence on the mound: "We're all still comfortable that he can go out there and face this team again and pitch better than he did. If he's making his pitches and getting hit, then you're gonna have to question, 'Does his stuff match up against some teams?' But just the frequency of mistakes and missing spots was larger."
Scioscia added that Heaney's ascent from the minors to the big leagues after coming over in the offseason trade that sent Howie Kendrick to the Los Angeles Dodgers was a bit of a surprise for the team, at least compared to what they expected out of him early on. Scioscia said the club expected him to be, "...more of a project, and it was gonna be more of a process than it turned out to be".
Heaney worked with the club on fixing a small mechanical issue and has reaped the benefits, he told Adler, with his pitch command: "I'm able to repeat, and then you start getting your mental image of what you're trying to do out there, and you can almost see what you do before you do it. When you get that in your mind, it's just like riding a bike, being able to get that ball in there."
With the Angels currently on the outside of the postseason picture, desperate to get hot and reclaim their place among the AL's top teams, how Heaney fares against teams such as the Texas Rangers and Astros in the coming weeks may play a huge role in the Halos' fate.