Angels have to make do without Street after 'devastating' groin injury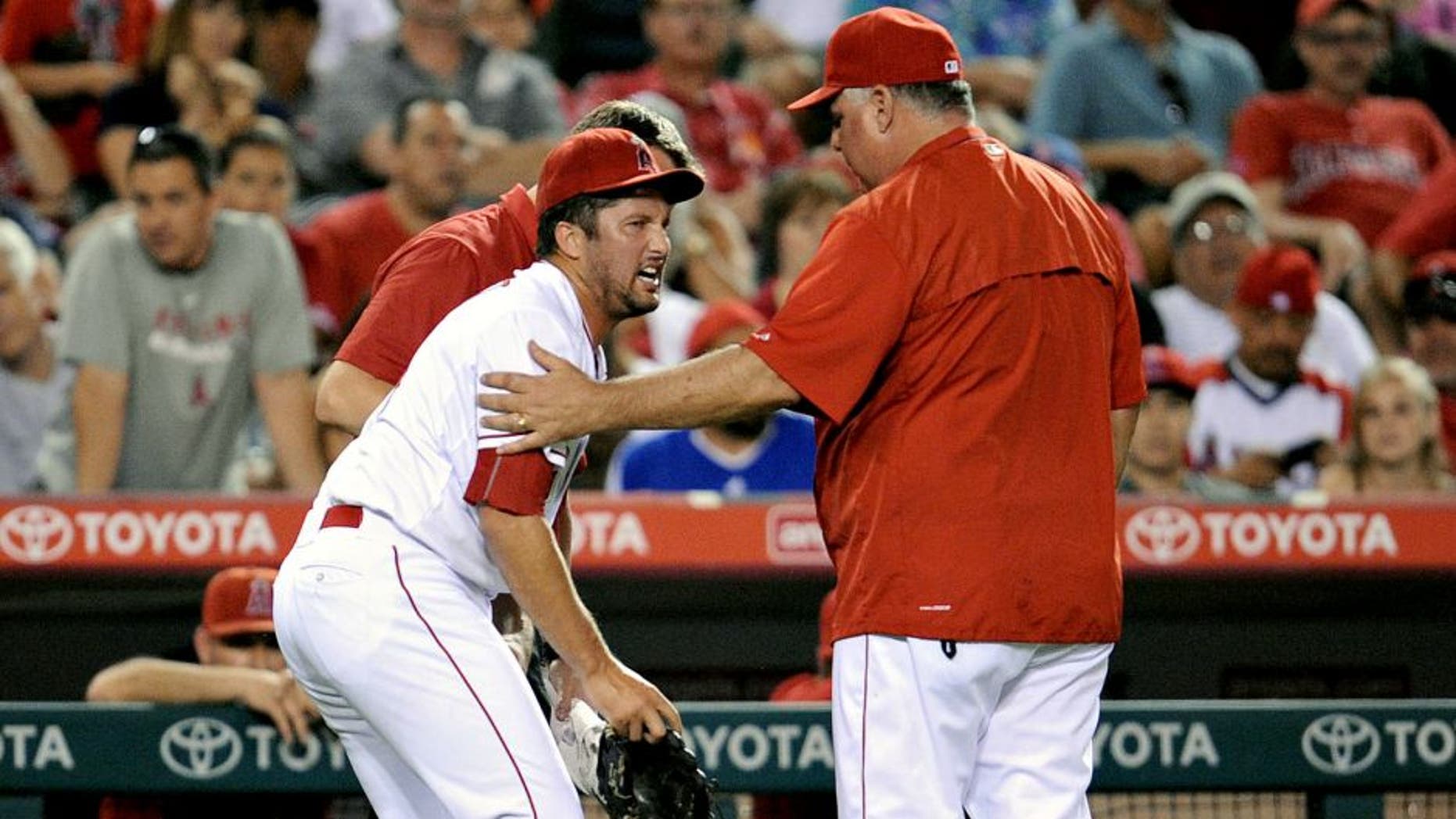 Losing closer Huston Street is not something the Los Angeles Angels wanted to have to deal with during a postseason chase in the final week of the regular season, but it's now a reality.
Street's groin injury suffered on Saturday night looked particularly painful, as he had to be helped off the field.
Assuming he's out for the rest of the season, the Angels will have to get creative with their bullpen management. Setup man Joe Smith is already potentially lost for the season with an ankle sprain, causing manager Mike Scioscia to turn to a 'closer by committee' to plug the holes left by the two veterans' injuries.
"It's tough. It's not good," Scioscia told David Adler of MLB.com. "We'll see what's going on. It's tough to lose Joe and Huston, and we're going to do it by committee and hold the leads."
Mike Trout spoke on behalf of the Angels' players by summing up Street's value to the club: "It's devastating. He's one of our big guys. We've just got to keep fighting. It's a huge loss for us, with him going down and Joe. Other guys are just gonna have to step up." Street reacted to the injury on Twitter Saturday night:
With just a week remaining in the regular season and the Angels only a half-game away from a postseason spot, the success or failure of the remainder of their bullpen corps will be a big narrative to watch as the next few games unfold.