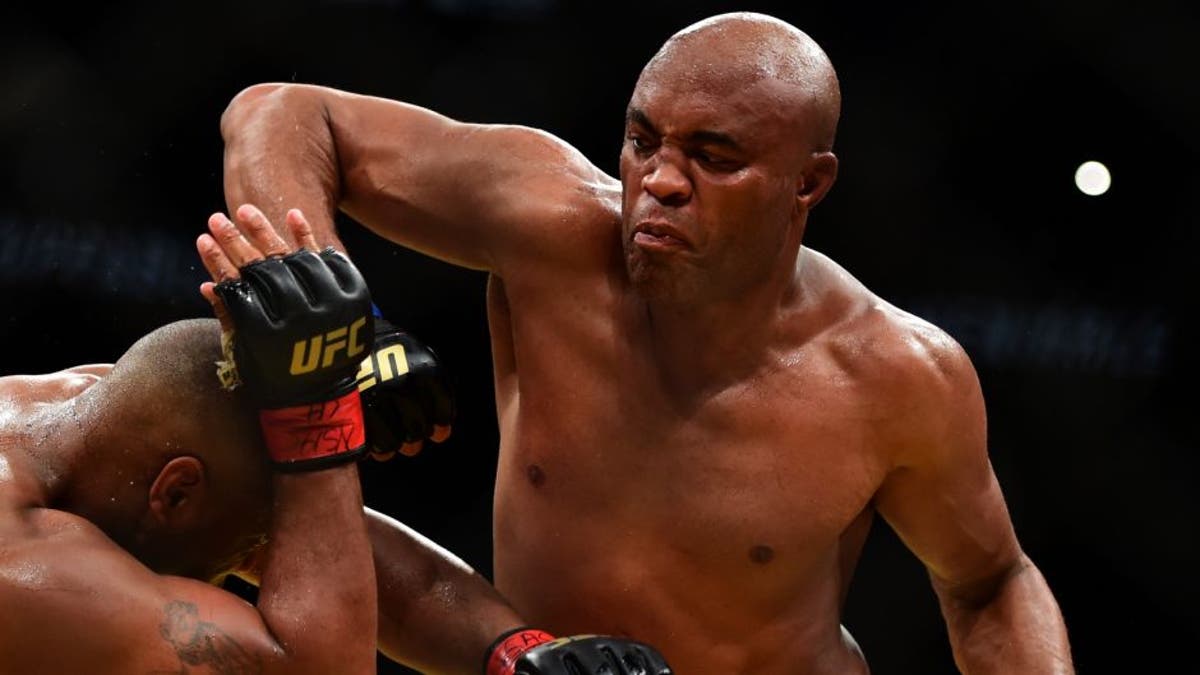 Former middleweight champion Anderson Silva is not happy with the UFC.
Silva voiced his displeasure with the promotion in a recent interview with Brazilian outlet UPO, where he discussed his treatment by the UFC after his recent bout against Daniel Cormier.
Silva stepped up to take the fight with the light heavyweight champion at UFC 200 on just two days notice after Jon Jones was pulled off the card after testing positive for a banned substance.
Silva ultimately lost the fight by unanimous decision, but his sudden appearance on what was being billed as the biggest card of the year still helped boost the show following the loss of Jones just days before the event took place.
"I didn't even get a 'thank you' from Dana (White) or Lorenzo (Fertitta) after my last fight. I was the one who wanted to fight, of course, I took the fight, but I know what I'm worth, my importance," Silva said (translation by MMAFighting).
I was really disappointed with the lack of respect from the UFC towards Brazilian athletes. I'm an athlete who took the sport to another level. I don't get or ever got the respect from people. That made me really upset, sad and disappointed with the UFC. -- Anderson Silva
According to Silva, following his loss to Cormier, he claims that he was told that he could wait on standby in case either Michael Bisping or Dan Henderson suffered an injury ahead of UFC 204 so he could be the replacement.
Even that didn't sit well with Silva after the message got passed along via his representation rather than White or someone else from the UFC reaching out to him directly.
"I didn't talk to them or anyone after my last fight. They even offered me to stay in standby in case something happened with Bisping or Henderson. But it's more absurd how that (offer) came," Silva explained. "They didn't even talk to me.
"My representatives came as a messenger pigeon. I'm not the type of guy to get messages. After everything I've done, I still have to stand by and wait for a fight I won? I found it a little unpleasant."
Whether or not there's more to the story or not, Silva didn't get into any other specifics but it's clear he's an unhappy employee right now and his anger is pointed directly at the UFC's upper management.
"I will say it again: I'm really disappointed with the way they have treated me, very upset with all that," Silva said. "I was not the one who said I was the best pound-for-pound fighter in the world, Dana said that. Maybe he said that to promote the event or because he really thought that. We will never know the truth.
"The fact is that everything I've done, no one else could do. I don't want to be cocky or arrogant or think I'm the best, but what I've tried to do all those years was to show I was different from the others. And that's not my opinion, but everyone's."