Amusing '30 For 30' send-up treats 'Angels in the Outfield' as MLB history (VIDEO)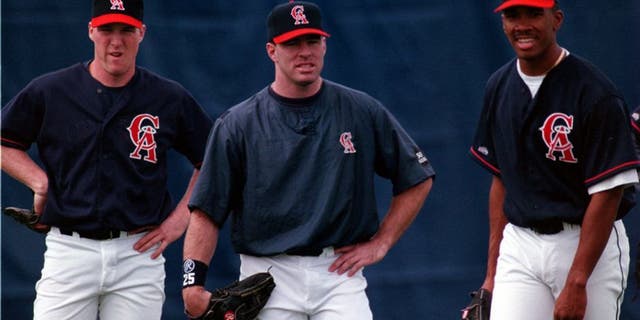 NEWYou can now listen to Fox News articles!
The '30 For 30' series is widely considered one of ESPN's best programs, as it offers in-depth looks into some seriously iconic and important sports moments of all-time.
The 1994 film 'Angels in the Outfield' (a remake of the 1951 version), a full-on Disneyfied presentation, is somewhat infamous at this point. Due to our never-ending affinity for nostalgia, it's probably also even a bit of a 'classic' now, even if an abundance of its baseball action was filmed at the then-Oakland-Alameda County Coliseum as well as Angel Stadium.
It's within all this context that the folks at College Humor put together a very amusing mini-'30 For 30' showcasing the film as if its events were those of a real team. Along for the fun are some of the actors as well as ESPN baseball analyst Tim Kurkjian, former-player-turned-analyst Doug Glanville, and more. Enjoy:
Here's hoping they do some more of these satirical '30 For 30' segments on other classic baseball movies...