Ambitious cameraman at Rangers game gets hit by Gimenez homer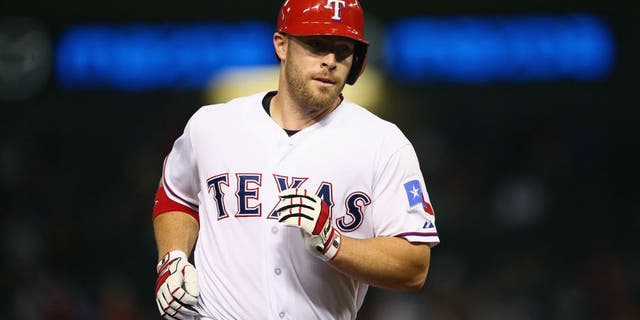 This cameraman at Globe Life Park took one for the team -- literally -- on Friday night.
When Texas Rangers catcher Chris Gimenez sent a deep drive toward the center-field seats in the fifth inning, the cameraman out there was so focused on tracking the ball that he didn't realize it was coming right at him.
The ball struck the cameraman on the right shoulder, but it didn't faze him. He merely smiled and later flexed -- all of which was caught by another cameraman in a much safer location.