Along With Elimination, Spanish National Team Gets Blasted With Lightning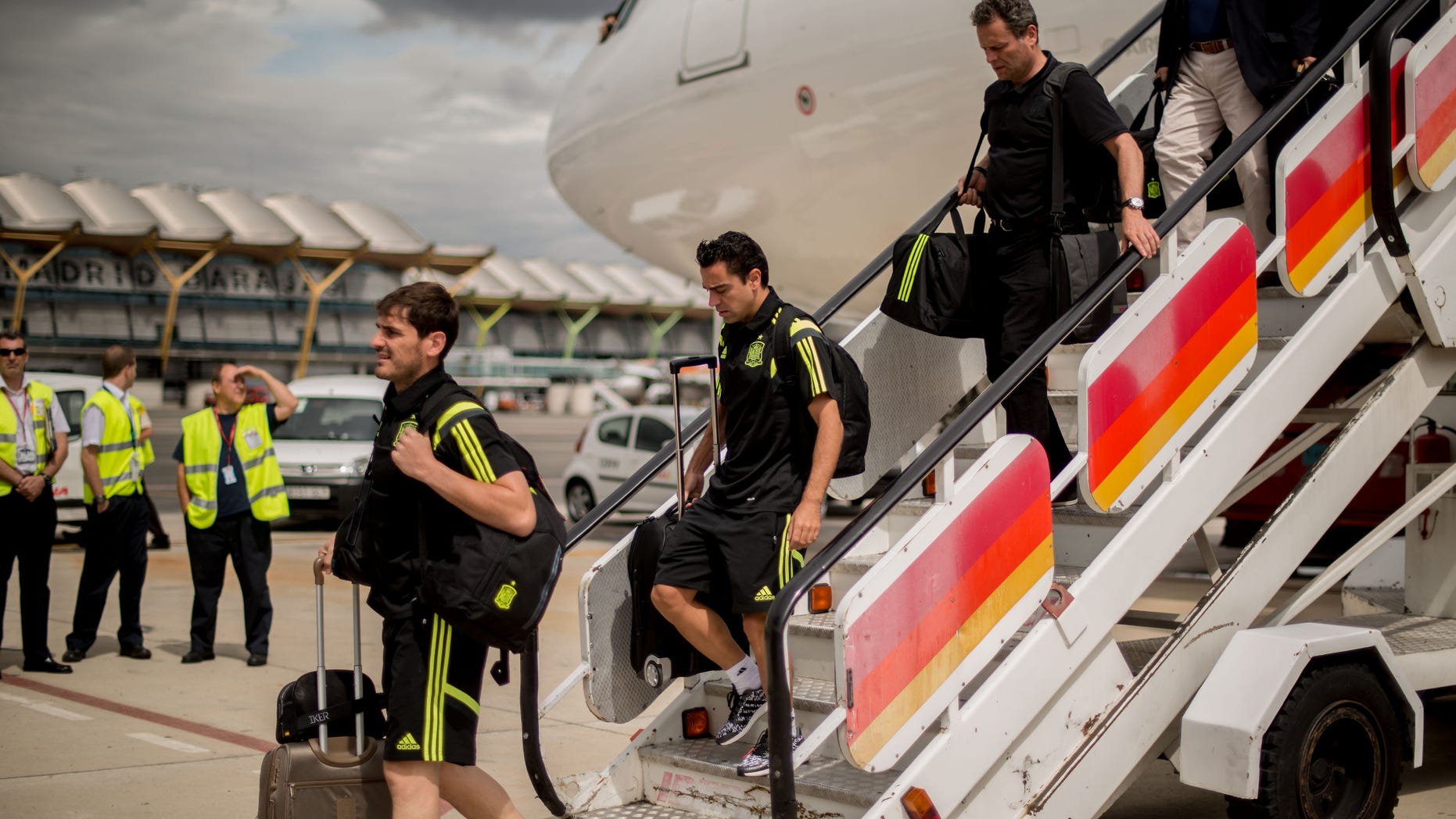 The Spanish national soccer team had a tough ride home when the plane most players were traveling in was hit by lightning just before it landed in Madrid.
One would understand why they avoided reporters and did not greet the fans who showed up at the airport to express their support despite their notorious elimination from the 2014 World Cup.
Pique, Cesc and Diego Costa stayed in South America after Spain's 3-0 win over Australia, which was also eliminated from the World Cup.
A spokeswoman for airline Iberia SA said the lightning strike Tuesday caused no damage and that the jet landed normally without any injuries to those aboard.
Spain's resounding win over Australia was meaningless in the wake of its earlier losses to the Netherlands and Chile.
Spain was impressive against an Australian side motivated by the idea of defeating the squad that won the 2010 World Cup and the 2008 and 2012 European championships.
Fans wearing national team jerseys were disappointed to not get a glance of their heroes and provide some support at a tough time.
Midfielder Andres Iniesta, who plays for FC Barcelona, apologized to fans for the national team's poor performance in Brazil in a Twitter post.
"Hello to everyone, there are few things I can say at a time like this ... The disappointment of returning home so soon has been really big. We had great illusions about having a good World Cup and it did not turn out that way. I apologize and assure you that we will work to put the national team back where it belongs. A hug for all," Iniesta said.
EFE and the Associated Press contributed to this report.
Follow us on twitter.com/foxnewslatino
Like us at facebook.com/foxnewslatino