Allyson Felix loses 400-meter gold after Shaunae Miller dives across finish line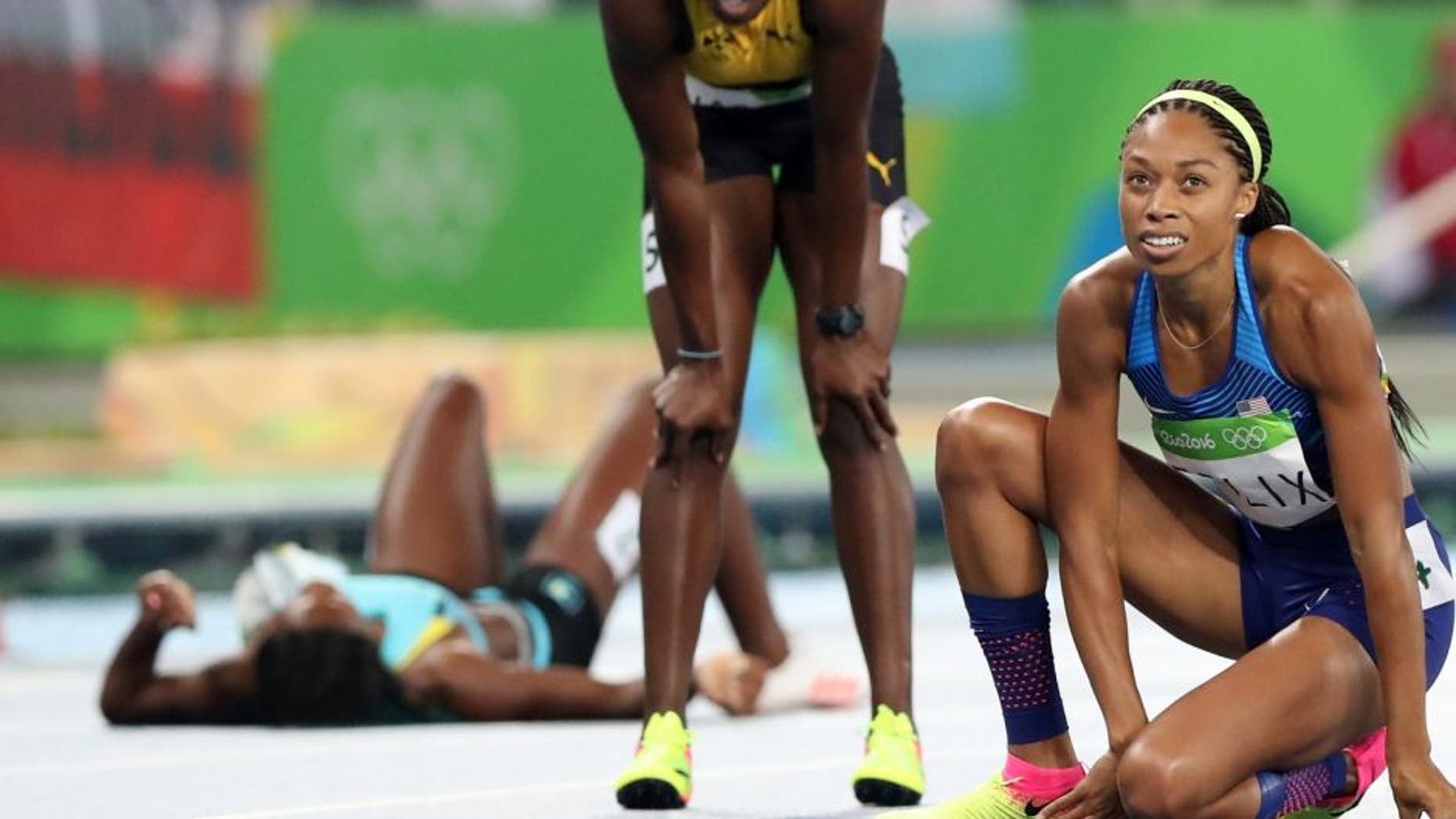 Allyson Felix had her fifth Olympic gold in her sights then Shaunae Miller of the Bahamas did something completely unexpected -- diving toward the finish line to win the 400-meter final in spectacular fashion.
Miller finished with a time of 49.44, just ahead of Felix's 49.51.
Felix made a late push after Miller had jumped out early. As the two approached the finish line, Miller's legs began to give out, leaving her only one option: dive.