Alex Smith thinks the Chiefs are only committed to him through this year'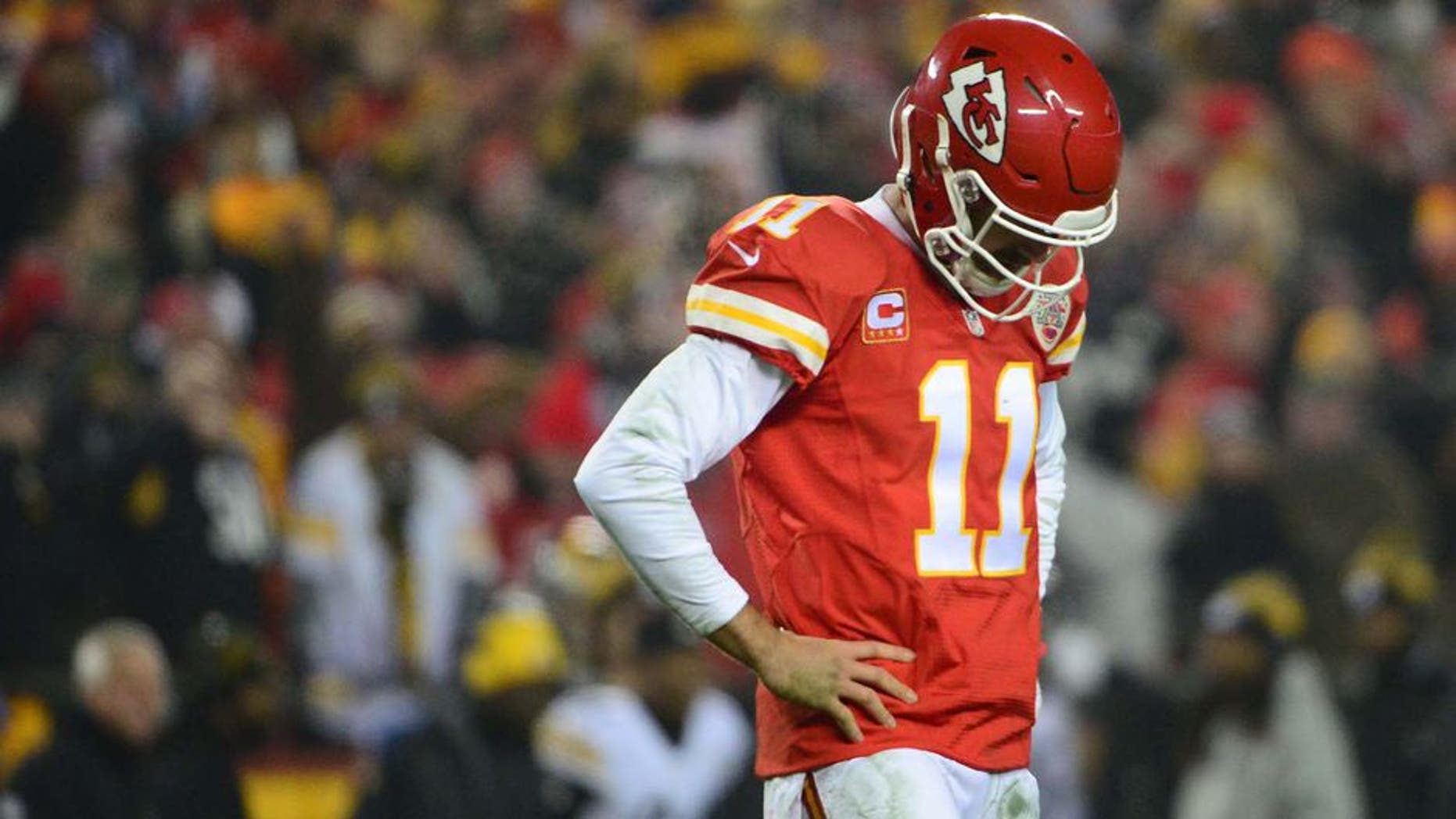 The Kansas City Chiefs made a bold move in the draft by moving up from 27 to No. 10 to select their quarterback of the future, Patrick Mahomes. It cost the Chiefs a significant amount of capital, but when a team falls in love with a specific quarterback, no price is viewed as too high.
What made the decision particularly interesting is the fact that the Chiefs were already set at quarterback for a few more years thanks to Alex Smith a savvy veteran who owns a 41-20 record in Kansas City. Its clear the Chiefs arent sold on him being their franchise quarterback for much longer, and hes well aware of that fact.
I think [the Chiefs are] committed to me [only] through this year," Smith said, via ESPN. That's just the nature of it. If you don't go out there and perform, I mean, coach [Andy] Reid and [quarterbacks coach Matt Nagy] are very honest. You've got to go out there and do your deal. We all have to.
The Chiefs havent explicitly said that Smith will only be around for one more season, but you dont trade up 17 spots for a quarterback and have him sit on the bench for two or three years. At least, not in todays NFL. Its not that Smith has played poorly the past four years, but hes more of a game manager than a Super Bowl winner.
Kyle Terada-USA TODAY Sports
Mahomes has far better potential, and has the makings of a true franchise quarterback. Smith acknowledges that he has to play better, regardless of the fact that the Chiefs drafted his replacement.
Whether or not we drafted Patrick, it doesn't change that, right? Smith said. If you're not good enough and didn't get it done, you're not going to be around long. That's just our culture. I know it. That's the nature of the position.
This isnt the first time Smith has dealt with a quarterback looking over his shoulder, vying for the starting job. He went through the same in San Francisco when Colin Kaepernick eventually replaced him.
Smith feels this time around its a bit different, mainly because Andy Reid and the front office hand-picked Smith and brought him over from the 49ers. He doesnt blame the team for adding Mahomes, knowing how important the quarterback position is.
"I've been through it," Smith said. "I'm in a different place than the last time I kind of dealt with something like this, [but] I get it, right? If any of us were the GM, this in my opinion might be the most important position in all of sports. You'd be crazy not to be stockpiling talent.
Its unlikely Mahomes passes Smith on the depth chart this season, knowing how raw he is and how much development he needs to go through, but never say never. If he catches on quickly, learns the playbook at a rapid pace and cleans up his footwork, we could see a midseason switch at quarterback, depending on how the Chiefs season is going.