Alex Rodriguez expected to return to Yankees lineup against Toronto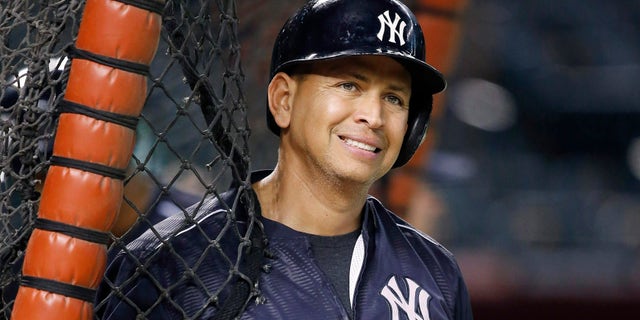 NEWYou can now listen to Fox News articles!
OAKLAND, Calif. (AP) – The New York Yankees plan to activate designated hitter Alex Rodriguez from the disabled list Tuesday when the team begins a three-game homestand against Toronto.
There had been speculation that Rodriguez —out since May 4 with a strained right hamstring — might be activated Saturday. But manager Joe Girardi decided against that after the three-time AL MVP went through a full day of rehab.
"It makes sense probably to give him a couple extra days," Girardi said. "He wouldn't have played today anyway because he did so much yesterday. So really you're weighing one day, and one day gets him a couple extra days."
Rodriguez was batting .194 with five home runs and 12 RBIs. The 14-time All-Star was eligible to come off the DL on Thursday, but the Yankees opted to give him additional time for rehab. New York has an off day Monday.
Rodriguez took batting practice before Saturday's game at Oakland and was scheduled to run as well.