Alabama/Wisconsin game picked as first 2015 College GameDay site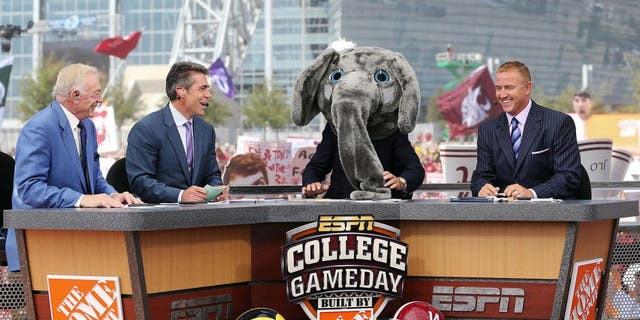 ESPN's popular pregame show College GameDay announced AT&T Stadium in Forth Worth, Texas as their opening weekend location Monday. The home of the Dallas Cowboys will play host to the Alabama Crimson Tide and Wisconsin Badgers Saturday Sept. 5.
In games covered by the show, Lee Corso has picked Alabama to win more than any other school, 22 times, with a 15-7 record of accurately picking the Tide to win. Will Sept. 5 represent number 23?
With the season just over a month away and fall camps beginning to open all across the country, the college football is finally on the horizon after seven long months of waiting.