Alabama high school basketball player's touching praise of coach goes viral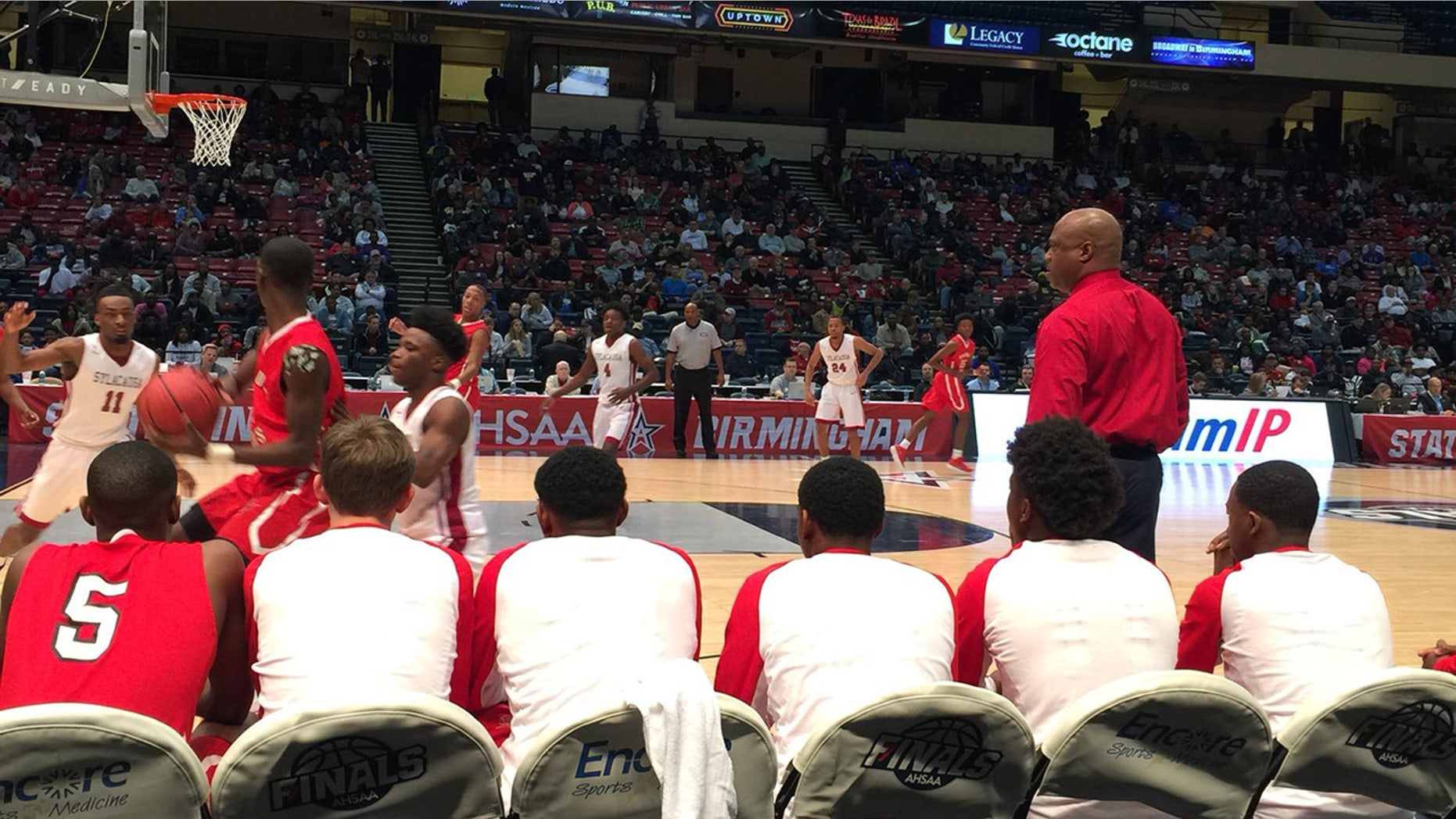 An Alabama high school basketball player's emotional praise of his coach after losing the state championship Saturday has gone viral.
Terrell Jones, a senior at Eufaula High School, offered touching remarks of his coach Michael Smith after the team lost 79-78 in the title game to Sylacauga High School, according to AL.com.
Jones recalled how Smith told him that "to be a state champ, you have to be different." Jones said he would never forget that.
In his final high school basketball game, Terrell Jones (@itstkadee) scored 20 pts. and fouled out late in the 4th. Eufaula lost the state championship by one point, but this kid left it all out on the court. Not a dry eye in the room after what he said at the podium. @EufaulaCS pic.twitter.com/KRfg3UML2X

— Rocco DiSangro (@RDiSangro_WTVY) March 3, 2018
"I've got to separate myself and show I'm different because I want to be a state champion," Jones said. "We fell one point short, but I know all of those young guys in that locker room, they have a bright future because everything I've been through, they're going through. And they still have to go through. It's only going to make them better."
Smith was seen wiping his eyes after the comments.
"This man right there. He's the best coach I ever had in my life. I wouldn't trade him for the world."
The clip of the video, tweeted by a WTVY reporter, has been viewed nearly 1 million times on Twitter.