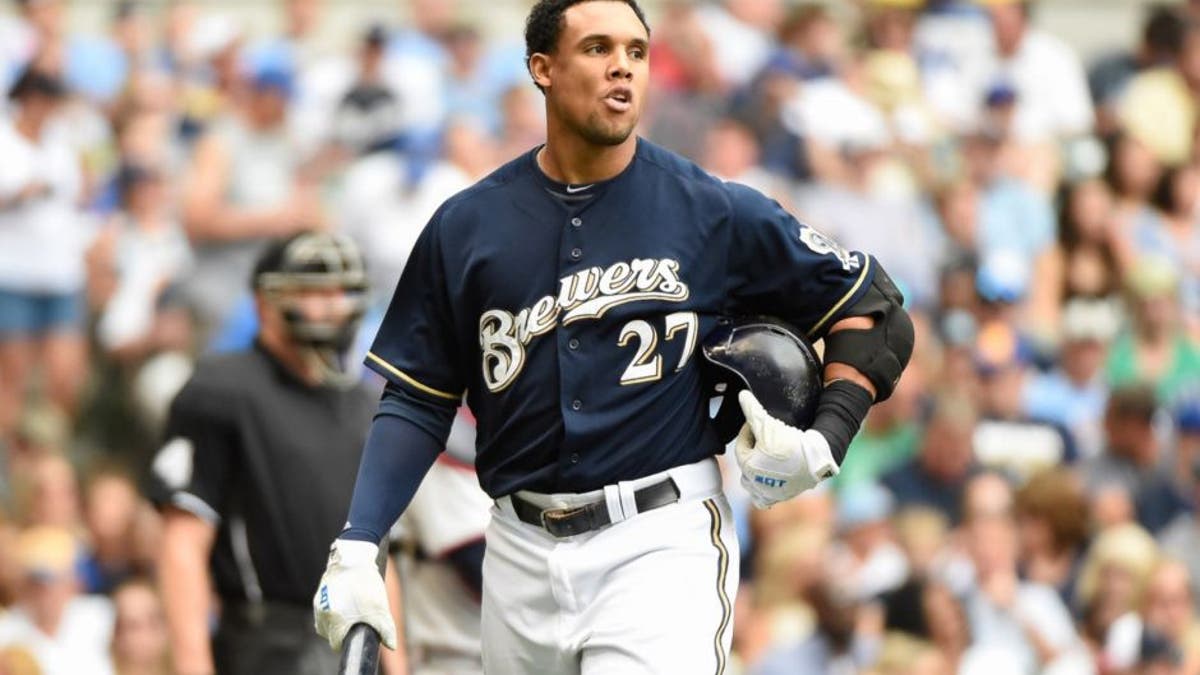 HOUSTON -- The Astros have added another bat to their lineup as they make a push for the postseason, acquiring two-time All-Star outfielder Carlos Gomez from the Milwaukee Brewers.
Houston, which also received right-hander Mike Fiers in the deal, sent four prospects to the Brewers: left-hander Josh Hader, right-hander Adrian Houser and outfielders Brett Phillips and Domingo Santana.
Milwaukee general manager Doug Melvin said a trade fell through Wednesday that would have sent Gomez to the New York Mets for infielder Wilmer Flores and injured pitcher Zack Wheeler.
Houston's move came a week after the Astros obtained top starter Scott Kazmir from the Oakland Athletics. Seeking its first postseason appearance since 2005, Houston entered Thursday with a one-game lead in the AL West.
The 29-year-old Gomez is hitting .262 with eight homers and 43 RBI in 74 games for the Brewers this season. He is making $8 million this season and $9 million in 2016, then can become a free agent.
Gomez, who won a Gold Glove in 2013, is a nine-year veteran coming off a career-best season last year, when he hit .284 with 34 doubles, 23 homers, 73 RBI and 34 steals. Gomez and Mike Trout are the only players with at least 100 steals and 50 home runs over the last four seasons.
Gomez played for the Mets and the Twins before joining the Brewers in 2010.
Fiers is 5-9 with a 3.89 ERA in 21 starts for Milwaukee this season. He has 121 strikeouts in 118 innings this season. He won't be a free agent until after the 2019 season.
Before the trade, Melvin bristled at the notion the Mets didn't make their proposed deal because they concluded Gomez has a bad hip.
"Like any typical trade, you have a box you have to check off to get deals approved. In the end, we did have a deal done. When all was said in done there, was a level of discomfort (on the part of the Mets) in making the deal complete," Melvin said.
Gomez, who was scratched from Milwaukee's lineup less than 30 minutes before Thursday's game, discussed the possibility of a trade Thursday afternoon.
"I only come here to play and I don't care what they do or not because it's not my decision," he said. "I'm going to work it and wherever they send me or beyond this day, or not, I'm going to continue to play my game and have fun and have this smile that I have."
Santana was playing in Triple-A Fresno and Hader, Houser and Phillips were all at Double-A Corpus Christi.