After history of insults, it is all business between Dana White and 'Cyborg' Justino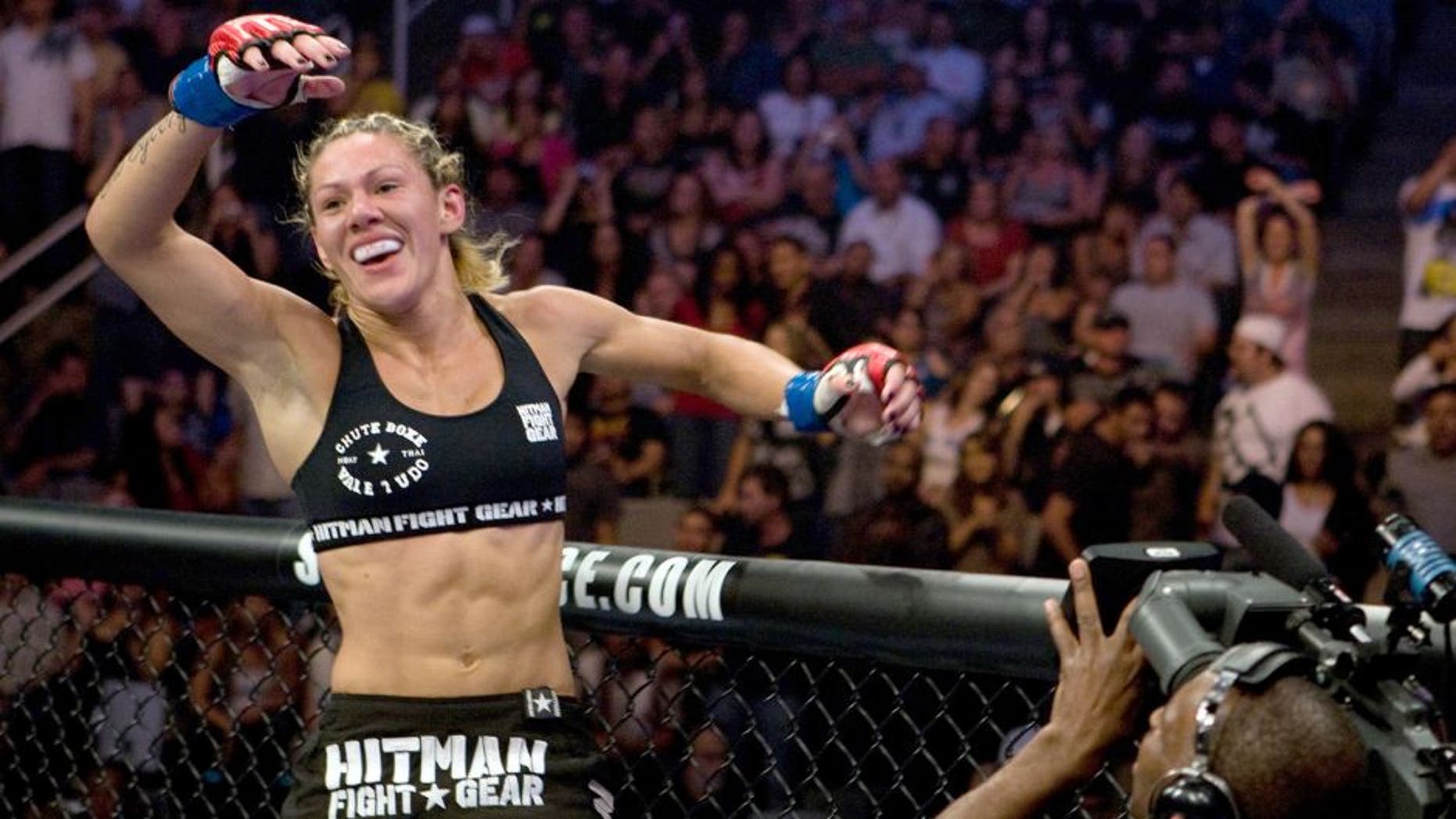 World featherweight champion Cris "Cyborg" Justino will finally make her UFC debut next month at UFC 198. This, despite the fact that the promotion's president, Dana White, has said some ugly things about her in years past. The longtime champ told MMAFighting on Monday that she has no problem with White being her boss, but she also didn't say anything personal had been resolved between them.
"Me and Dana White just have business," she said.
"I'll go inside the Octagon and do my job, and he'll pay my check. I don't think about [it] after this."
Justino is one of the rare MMA fighters who has globally-known identity and brand without having first fought in the UFC. She knows that her profile will increase now that she's about to become a UFC fighter.
"Of course, when I go to the UFC, more people will know me," she allowed.
But she's also grateful that she hasn't had to rely on one single promotion to become famous and make a living.
"I've never been in the UFC but everybody in the world knows 'Cyborg.' I never had the UFC to promote my name and grow my name," Justino said. "I grew my name, myself, by fighting, and, of course, with other promotions. I feel very blessed to not have to be in the UFC for people to know me."
One of the reasons Justino has become so recognizable is because she's been almost peerless in terms of her destructive dominance inside the cage. She's yet to find a real match for her skills and power in MMA, though she says that she always trains for a hard, five-round bout.
"I train for five rounds. I never train for one round," she insisted.
"I just have to be ready and train. Everyone wants to fight me."
Justino's next opponent is bantamweight Leslie Smith. "The Peacemaker" recently copped to begging for a Cyborg fight.
Justino says she knows Smith well and has a lot of admiration for her. And unlike other opponents she's faced, Justino fully expects that Smith won't shy away from her once she feels her power.
"I know her, we trained a little bit together," she recounted.
"She's a great fighter. She's never scared. She likes to fight striking. When I found out we were going to fight I said, 'man, this can be a super fight.' She's not the type of girl I can punch and she'll hide. She likes to fight. She wants to fight."